New Student Orientation
---
2012 Summer Orientation Welcome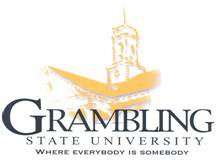 April 13, 2012
Dear Future Gramblinite:
Welcome to Grambling State University (GSU), the place where everybody is somebody. You have made a wise decision in choosing to further your education at GSU.
For 111 years, this well-respected and world renowned educational institution has prided itself on providing a nurturing and caring environment for students to learn, which contributes to their total growth and development. We offer 50 undergraduate and graduate degree programs along with many student groups and organizations that will enable you to grow culturally and socially, as well as academically, as you pursue your college goals. Our faculty and staff are courteous and ready to assist you at anytime. At GSU, we want to ensure that you are afforded an education which results in a successful and rewarding future for you.
The staff of the Office of Student Success has planned and prepared two (2) early orientation sessions, referred to as SOAR (Summer Orientation Advising and Registration) to help you understand the significance of the many aspects of college life and assist you in completing the registration process. During these detailed sessions, you will receive important information that will help you start your college career on the right path. These SOAR sessions have been planned with you in mind, and I hope you will enjoy them.
Thank you for coming. I look forward to welcoming you this fall as a member of the 2012 Fall Freshman class.
Sincerely,


Frank G. Pogue. Ph.D.
President
Campus Box 4288 • 100 Founder Street • Grambling, LA 71245 • Office: (318) 274-6141 • Fax: (318) 274-3230 • www.gram.edu
A Constituent Member of the University of Louisiana System •Accredited by the Southern Association of Colleges and Schools
An Equal Opportunity Employer and Educator • Facilities Accessible to the Disabled
Click here for Entire SOAR PDF Package.