Port City Beacon Award
---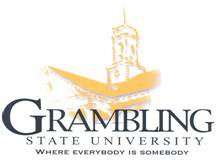 Division of Institutional Advancement
May 30, 2012
Dear Friend of Grambling State University:
Grambling State University invites you to nominate outstanding individuals and organizations for the 2012 Beacon Awards. The Beacon Award, the University's expression of recognition and gratitude to those who lead and serve, will be bestowed on a select few individuals/organizations that have made a significant difference in the lives of others and their respective communities. The awards will be presented during the 2nd Annual Port City Gala on Friday, August 31, 2012. The Gala will take place in the Captain Shreve Ballroom of the Shreveport Convention Center.
We invite you to nominate deserving individuals for this honor. We also invite you to attend what promises to be another grand occasion for Grambling State University and the Shreveport/Bossier City communities. Attached are the nomination materials (awards process announcement and instructions, criteria for awards, and nomination form).
We look forward to receiving your nominations by the close of business on Monday, July 23, 2012, the deadline.
Thank you in advance for your attention and action relative to this invitation.
Sincerely,

Kenoye K. Eke, Sr., Ph.D.
Interim Vice President for Institutional Advancement
GSU Box 4236 ● Grambling, Louisiana 71245 ● Phone: (318) 274-2217 ● Fax: (318) 274-3330 ● E-mail: www.gram.edu
A Constituent Member of the University of Louisiana System ● Accredited by the Southern Association of Colleges and Schools
An Equal Opportunity Employer and Educator ● Facilities Accessible to the Disabled
Additional Forms & Information: