Category Archives:
alumni
President Rick Gallot named Best Leader for Second Consecutive Year
GRAMBLING, LA — November 15, 2018 — Grambling State University set a new record winning top honors in five categories at the 2018 HBCUGrow LEAD Awards – including recognition for President Rick Gallot in the best leadership category for the second consecutive year.
The University earned top recognition in five categories including:
---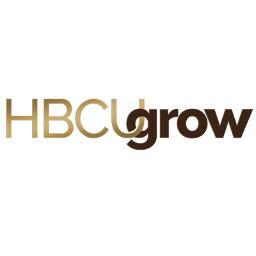 Best Leadership
Platinum Award, People's Choice
President Rick Gallot, Grambling State University
(tie) President Walter Kimbro, Dillard University
Military-Friendly
Platinum Award, People's Choice
Grambling State University
Best Website
Platinum Award, People's Choice
Grambling State University, www.gram.edu
Best Marketing
Platinum Award, People's Choice
Grambling State University
Innovation
Platinum Award
Grambling State University
"When I was appointed President, Dr. Dan Reneau told me it was our generation's time to be the leadership this University needs," said President Gallot. "It's amazing to be recognized with Dr. Kimbrough, who is uncontestably one of America's best leaders in higher education."
The Best Leadership award is given to an active president of a historically black college and university at the HBCUGrow Lead Conference; one of the country's fastest-growing university leadership training events.
This and Grambling State's other recognitions follow just one week after the University raised a record $1.3 million in its 2018 Bring it Home fundraising campaign. Other recent successes include, an approval to offer Louisiana's first bachelor's degree in Cybersecurity and a 100 percent increase in the University's fiscal health.
"It is a great time for Grambling State," said Marc Newman, VP for Advancement, Research, and Economic Development. "From our faculty and students to every team member and sponsor, there's a collective effort to move forward. It's an honor to have our progress recognized by our peers."
Winners were selected in several categories based on peer nominations and input and data reviews by a panel of judges.  This year's categories included LEAD Innovation, LEAD Marketing, LEAD Website, LEAD Military-Friendly and Best Leadership.
###
About Grambling State University
Grambling State University, located in Grambling Louisiana, is a historically black university founded in 1901. The University has been accredited by 13 accrediting associations and holds accreditations in all programs required by the Louisiana Board of Regents. The 590-acre campus offers 43 undergraduate and graduate degree programs. Grambling State University is a member of the University of Louisiana System. For more information visit gram.edu