Sutton returns to role after two years teaching journalism, public relations
By JESSICA WRIGHT
GSU Media Bureau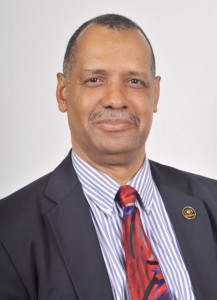 Grambling State University President Richard "Rick"Gallot Jr. has appointed Will Sutton as director of communications, effective immediately.
Gallot said he chose Sutton because of his credentials, experience and connections in the world of journalism and media. The president said he contacted a number of regional media leaders and they all respect Sutton and know him to be a real professional.
"Grambling is a national and international brand so we have to have professionals handling our message who understand the global implications of the Grambling brand," said Gallot. "When you have someone who can appreciate and understand when something is reported about Grambling it doesn't just appear in the local media, it can be in the San Francisco Chronicle or The New York Times, the message must be conveyed well enough to be read from coast to coast and even around the world."
Sutton joined the Tiger family in January 2012 when he began teaching a business journalism class as part of the Reynolds National Center for Business Journalism as a visiting professor in a program that pairs veteran journalists with academic institutions to encourage stronger business and financial journalism training. He was asked to remain at GSU as the director of media relations later that year then returned to the classroom for the last two years.
"I'm glad President Gallot has such a respect and understanding about the importance of communications and media, and I look forward to helping him spread the good news about this wonderful institution," said Sutton.
The New Orleans native was one of four visiting professors funded by a $1.67 million grant from the Donald W. Reynolds Foundation. His journalism and public relations career includes leading award-winning teams at various media outlets. "Overall, wherever I am, whatever I do, I am a people person focused on making the people for whom I work better," said Sutton. "I do so by listening to and reading people; through accountability and responsibility and connecting daily and regular task with larger desires, goals and philosophies."
Sutton is a former deputy managing editor of The News & Observer in Raleigh, North Carolina; managing editor and editor and vice president of the Post-Tribune in Gary, Indiana, from 1993-1996. He was the 13th president of the National Association of Black Journalists and taught at his alma mater, Hampton University, as the Scripps Howard Endowed Professor at the Scripps Howard School of Journalism and Communications.
Sutton has judged several competitive journalism competitions, including the Pulitzer Prize. During his time teaching at GSU, he has helped mass communication students gain valuable work skills through various journalism and media experiences as well as internships, including the Dow Jones News Fund Business Residency at New York University, where he has served as director annually since 2014. An Eagle Scout, he sits on the board of the Louisiana Purchase Council of the Boy Scouts of America. Sutton lives in Grambling with his wife, Cheryl Sutton. They have one son, Tre.
Joining Sutton in the university's communications unit are Greta Carter and Jessica Wright.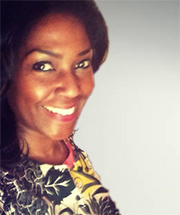 Carter, a Grambling native, is the communications and marketing specialist, working with internal and external media audiences. She returned to GSU in February 2015 as director of the Center for Student Professional Development (CSPD) in the College of Business then became special assistant to the president. A summa cum laude GSU graduate, she earned her bachelor's degree in computer science/mathematics, and her master's in human development and early childhood disorders at the University of Texas at Dallas. She is working on her dissertation in her doctoral studies in developmental psychology and neuroscience at UT-Dallas.  Prior to coming to GSU, Carter was dean of students at Shelton School in Dallas.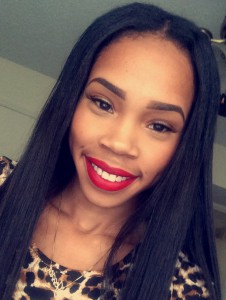 Wright returns to the unit, taking on the role of social media coordinator and writer. She moved to Grambling from Mesquite, Texas, to study mass communication in 2007. She worked as a student in the unit and became communications coordinator. She spent several months as a program analyst/office manager in the Title III office. Wright did a research development and marketing internship with the Boys & Girls Club of North Central Louisiana in 2011 then started worked at the club part time. A 2012 GSU graduate with a bachelor's degree in mass communication with a broadcasting and public relations focus, Wright went on to earn a master's in mass communication in 2014 at Grambling State. She spent a summer as a Dow Jones News Fund business journalism intern with the National Endowment for Financial Education (NEFE) working with media relations, marketing and communications in Denver and worked as a communications intern at the North Louisiana Economic Partnership (NLEP) in Monroe.
###
Additional Information:
Media Contact:
Office of Communications
318-274-2866
mediarelations@gram.edu