Dr. Joseph B. Johnson, 'The Developer'
A true icon
In the span of fourteen years as president, Dr. Johnson brought a new dimension of progress and enhancement to our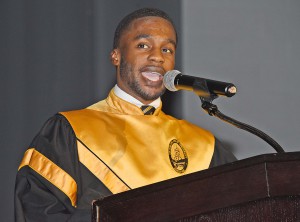 institution. His contributions have created a legacy that will be carried out in generations to come. Dr. Johnson, a true icon, will never be forgotten and the impact he has left will reach far.
Adarian Williams, Grambling State University Student Government Association president
---
Always met the test
It is with a heavy heart and tremendous sadness that I offer my prayers, and condolences to the family, friends, and colleagues of our dearly departed brother, Joseph B. Johnson, Ph.D. Dr. Johnson was brilliant, determined, courageous, honest and reliable. It mattered not the role or situation, be it husband, father, friend, educator, or a fighter for justice and equality for our people, Dr. Johnson always met the test, challenge, and assignment, brilliantly and without fear.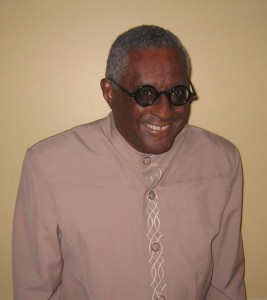 We talked almost daily, and he always reflected upon the love of his life, Mrs.Lula Johnson and the many great years they were blessed to spend together. Dr. Johnson was so proud of his children, Yolanda, the Attorney, Julie the Medical Doctor, Juliet, the University Educator and Joey, the Mathematician, and Statistician. He adored and worshiped his grandchildren.
Grambling and the Grambling family, Talladega, NAFEO; all HBCUs and the present conditions faced by our people were matters of great concern to Dr. Joseph B. Johnson. He was a great predictor and analyzer of events. We talked often about the present and the desperate situation we as a people find ourselves in.
I will be more forever grateful and indebted to my Kappa Alpha Psi brother for his friendship, support, mentor-ship, encouragement, time, patience, and tolerance.
He was a soldier from the beginning until the end. I will always remember the way he stood up to the state of Louisiana and delivered millions of dollars to Grambling and other HBCUs in Louisiana through a federal lawsuit. I will always remember the way he and President Emeritus (Frederick) Humphries stood up against Joe Paterno and the NCAA in the interest of Black athletes and HBCUs. I will always remember his candor, and bravery in fighting the federal, state or local government to ensure justice for our schools and for our people.
Joe was respected by our enemies and loved by his students, colleagues and the community, Dr. Johnson carries an indelible place in the progress of our people, and our schools, and in the minds and futures of his students. Like Dr. DuBois, he always did his homework. Like Malcolm X, he spoke truth to power with courage and conviction. Like Dr. King, he was a fearless, articulate, visionary leader. Like Fannie Lou Hammer, he " was sick and tired of being sick and tired.'
Mr. President, We love you, we trust you, we admire you, we have unconditional respect and appreciation for you, my brother. We thank you for your many unselfish sacrifices and contributions to make this world a better place. God bless you always. We will miss you.
Dr. Arthur E. Thomas, president emeritus, Central State University, Wilberforce, Ohio
---
God smiled on Grambling
Joe was president of Grambling when I was president of Tennessee State. We met during football. Tennessee State had John Merritt and Grambling had Eddie Robinson and they were two of the best football coaches in America.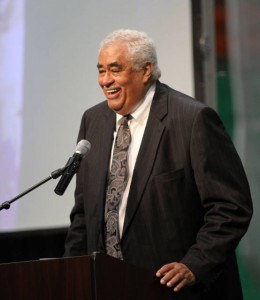 I went down to Grambling when we were playing them and in our conversations it was clear that he was going to be superior president. He had the common sense that was not usually found with such leaders. He had a sensibility to the plight of people, and it was extraordinary and it was …in his behavior.
He was fighting for survival with dignity as the world was trying to strip all HBCUs, and Joe fought (with that) case. It was as though God smiled on Grambling and said I need to send Grambling's son home to protect his school.
Joe provided great leadership to historically black universities as chairman of the board of NAFEO. He gave it the spirit that permeated throughout his life.
He was a leader in desegregation. He was a leader in fighting wrongs. He was a leader helping deeply hurt black kids. He was a leader of we leaders, and faculties. He was a man who comes along so rarely. All black colleges will miss him.
Dr. Frederick Humphries, former president of Tennessee State University and Florida A&M University and former president of NAFEO (National Association for Equal Opportunity in Higher Education)
---
Commitment bigger than one's self
I am saddened to learn of the passing of Dr. Joseph B. Johnson. Not only was he the third president of Grambling State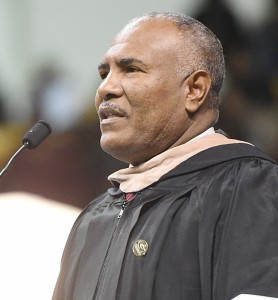 University, but my first president as a Gramblinite. He showed us what it is to commit yourself to something bigger than yourself. Dr. Johnson put in place many sustaining objectives that we now enjoy. Thank you Dr. Johnson for your love, dedication and commitment to your alma mater. Take your rest. You have earned your crown.
Russell LeDay, president of the Grambling University National Alumni Association (GUNAA)
---
Bringing Grambling a new spotlight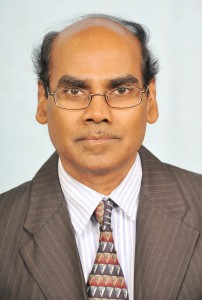 When I joined Grambling, Dr. Johnson was the President and Dr. Carter was the Provost – the best combination Grambling experienced. Dr. Johnson brought Grambling to a spotlight by bring new programs, increasing quality of education with enhanced funding, and higher student enrollment. I wish him rest and peace.
Dr. Naidu V. Seetala, GSU Edward Bouchet Endowed Professor in Physics
---
A love for Grambling, the town and the school
I found Dr. Joseph Johnson to be a straightforward person. My husband, Rev. A.J. Mansfield, served as mayor of the town of Grambling during Dr. Johnson's early tenure as president of Grambling State University. They both shared a love for Grambling, the town and the school. That is why our families share a special bond. I pray God's love and strength upon his children at this most difficult time.
Mae F. Mansfield, retired GSU criminal justice professor, Monroe
---
A straightforward leader, with respect for students
I found Dr. Joseph Johnson to be a straightforward person. He let the students known what was expected of them. They were expected to go to class, get their lesson, and stay out of trouble. I remember one student telling me that he told them they could not fight. If they did, they would get sent home.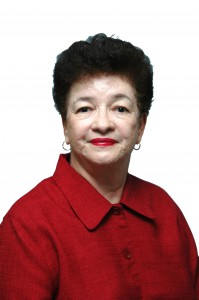 He respected the students, walked around campus, talking to them. He was seen in various places. He maintained a pleasant demeanor. He set about planning to overcome the challenges that GSU faced with a declining enrollment and resources.
He contacted the alumni and said he expected them to help with the recovery process. He realized that the infrastructure needed repair and there was a need for new programs. He was able to get a nursing program up and running, wooing the dean of the nursing program at ULM to accept the position as dean and make the program work successfully.
Dr. Mildred Gallot, retired GSU history professor and history department chair, and author of the Grambling State University history book