HEALTH ADVISORY: MUMPS ADVISORY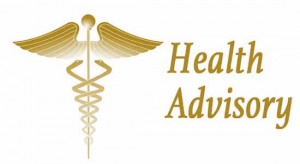 MUMPS ADVISORY
There have been some mumps cases in the Baton Rouge area recently, and we want Grambling State University students to be aware of this situation, and to focus on prevention.
Though mumps is no longer very common in the United States, outbreaks continue to occur.
Mumps is spread by contact with infectious respiratory tract secretions and saliva. To help prevent transmission of the illness, people should follow these tips:
Practice good hand washing
Do not eat or drink after others
Cover nose and mouth with a tissue when coughing or sneezing
Receiving two doses of the measles, mumps, rubella (MMR) vaccine is the best way to prevent mumps.  Proof of immunity to mumps or proof of two doses of the vaccine is required for all GSU students.  However, the vaccine is not 100 percent effective, and the infection can occur even in vaccinated students.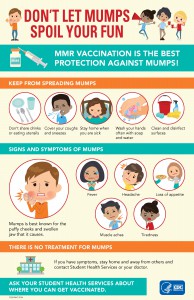 https://www.cdc.gov/mumps/infographics/mumps-mmr.pdf
###
Media Contact:
Office of Communications
318-274-2866
mediarelations@gram.edu