GALLOT CONGRATULATES U.S. ATTORNEY ON RETIREMENT
GSU alumna Finley steps down from federal post after 25 years of service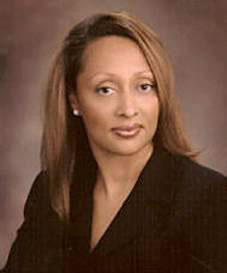 Grambling State University President Rick Gallot has congratulated GSU alumna and U.S. Attorney Stephanie Finley on her recently announced retirement after 25 years.
"U.S. Attorney Finley has been an exemplary judicial leader and an impeccable Grambling State University example, and I congratulate her on her retirement and I wish her good luck with her future endeavors," said Gallot, who has known Finley for more than three decades.
In 2010, President Barack Obama appointed Finley as U.S. Attorney for the western districts of Louisiana. The district covers 42 of the 64 Louisiana parishes. Prior to that appointment, she was an assistant U.S. attorney, deputy criminal chief and senior litigation counsel for the U.S. attorney's office in Lafayette office.
Finley, a Lt. Colonel in the U.S. Air Force, thanked the people of the western district as well as other federal agencies and local partners in the area, adding that her future is bright. "I am excited about what the future holds, and I am so grateful to have had the opportunity to serve as the United States Attorney," she said, noting that she plans to serve the country in a "private capacity."
###
Media Contact:
Office of Communications
318-274-2866
mediarelations@gram.edu