GSU CONTINUES ACCOUNTABILITY PUSH
Gallot provides transparency with Tiger1 card investigation 
"Grambling State University is committed to proactively identifying areas of improvement, taking the necessary actions to implement corrections, and monitoring progress," Grambling State University President Rick Gallot said in an Oct. 20 letter to the state legislative auditor. "The university's focus on enhancing internal controls has resulted in notable changes to our organizational structure, policies, and processes."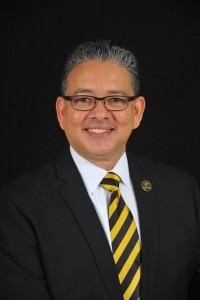 In February 2017, in accordance with state law, Grambling State University submitted findings related to misuse of Tiger1 card accounts to the Louisiana Legislative Auditor and the Third Judicial District Attorney's Office.
Gallot said the administration is focused on "moving the accountability train forward."
"We are committed to continuous improvement and accountability at all levels," he said after a report detailing the issues from prior administrations was made public by the state legislative auditor Monday. (Oct. 30).
In the letter to the auditor, Gallot noted that employees involved were dismissed and "leadership changes have been implemented" in GSU's Office of Finance and Administration and by food service contractor ARAMARK.   The Tiger1 card accounts being investigated are based in the office of finance and administration.
Gallot expressed his thanks to the internal auditor's office, Louisiana Legislative Auditor, District Attorney, and the State Police for their continued commitment and support.
The full report is available at www.lla.state.la.us.
###