RUSTON BUSINESS HELPS GSU, UNITED WAY WITH BIKE
University employees contributing to help improve quality of life in the area
By GSU Media Bureau
Monster Moto of Ruston has partnered with Grambling State University and United Way of Northeast Louisiana to encourage contributions to help nonprofit organizations in the region.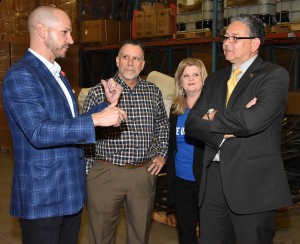 The Ruston business has donated a classic 80cc mini bike for the annual GSU United Way campaign. The mini bike, valued at about $400, is an incentive to encourage GSU employees to make contributions.
"Our partnerships really help make Grambling State University successful, and we have partnered with the United Way for several years," said GSU President Rick Gallot. "It's exciting to have Monster Moto join us as a partner to help with such a worthy cause."
During a recent (Nov. 1) visit to Monster Moto, Gallot toured the facility with business and university representatives and expressed his appreciation for the mini bike donation.
Monica Bradley, associate vice president for human resources and chair of the GSU United Way campaign, said she was particularly excited that a local business has partnered to help boost employee giving.
"Our employees are wonderful when it comes to making United Way contributions," she said. "Having such a nice gift as an added value incentive will make some people consider giving more and it will cause others thinking about giving to give."
Bradley said employees can sign up for a payroll deduction of $10 per month starting in January 2018 or make a one-time donation of $120 with a check, cash or credit card by visiting the cashiers office on the first floor of Long-Jones Hall on the campus. Individuals can use the 2017 United Way Pledge Form to contribute and have a chance to win the bike. She said non-employees are welcome to contribute to GSU's United Way campaign, though payroll deduction is not an option. Non-employees can contribute with cash or credit cards.
She said there will be a drawing for the bike on Monday (Nov. 13) at 10 a.m. in the Favrot Student Union during the United Way Campaign closing ceremony in room 242. Special recognition will be given to individuals, departments and divisions that have the highest donation and participation rates.
"I can't wait to see how our employees will step up to give this year," added Bradley. "I can't wait to see who's going to win and get to ride this mini bike."
The United Way of Northeast Louisiana works with volunteers, donors and organizations to identify education, income, health and basic and emergency needs to help improve the quality of life in northeastern Louisiana, including Grambling, Ruston, Monroe, West Monroe, Rayville and elsewhere in the area.
Grambling State University has hosted an annual United Way Workplace Campaign since 2007. The employees support the agencies that are funded by United Way dollars, including DART, Boys and Girls Club, Sickle Cell Anemia Foundation, Counsel on Aging, The Health Hut, MedCamps, Boy Scouts, Girl Scouts and Wellspring. Gallot and Alex Keechle, CEO of Monster Moto, are involved with the United Way Workplace Campaign 2017. Michelle Tolar, the area director for the Northeast Louisiana United Way, provides guidance and strategies for the annual Workplace Campaigns. Phranses Williams is the Monster Moto Workplace Campaign coordinator.
###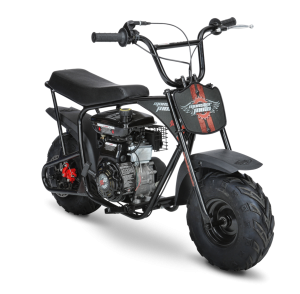 Click here for PDF
UNITED WAY CLOSING NOVEMBER 8TH–Enter A Drawing to Win a Classic 80cc Mini Bike