No normal business or classes at Grambling State University
Tuesday, Wednesday
By GSU Media Bureau
Grambling State University remains closed Wednesday for normal business and classes. Spring 2018 registration continues online via Banner, and on campus registration has been extended through Friday.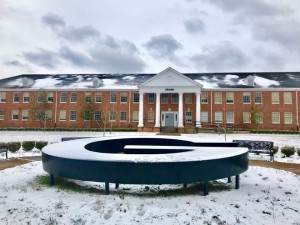 The National Weather Service forecasts temperatures below freezing tonight and Wednesday, making driving conditions hazardous. Our GSU decision to close is consistent with the decision of the State of Louisiana Division of Administration to close state offices Wednesday.
The C Store inside Tiger Express will be open Tuesday between 1 p.m. and 3 p.m. so students can purchase goods and supplies.
Campus dining will operate on the brunch schedule today and Wednesday in McCall Dining Hall. Brunch: 10:30 a.m.-1 p.m. Dinner: 4:30 p.m.-6 p.m.
We are monitoring National Weather Service reports for Wednesday and the rest of the week.
GSU advises students, faculty and staff to be careful and cautious.
###