GSU RAMPS UP MAJOR CONSTRUCTION PROJECT
By WILL SUTTON/GSU Media Bureau
Grambling State University is starting a major reconstruction project, restoring several campus buildings to more extensive use as a part of a $2 million effort.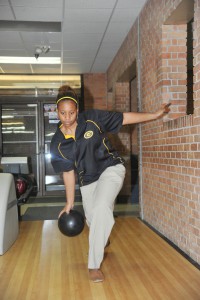 Like a number of individuals and businesses in northern Louisiana, Grambling State University suffered a lot of building damage during a March 2016 flood. Several days of heavy rain brought more than 25 inches of rain to the area, including 20.66 inches at the Monroe Regional Airport, between March 8-11. Scores of people were displaced, and many businesses and homes were damaged, some permanently.
At Grambling State University, five buildings — Charles P. Adams, Woodson Hall, T.H. Harris Auditorium, the Favrot Student Union and the men's memorial gymnasium – were damaged during the downpours. All will get facelifts.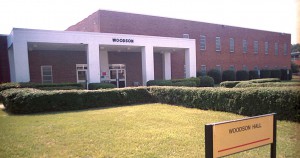 "This single bid construction project will give our students, faculty and staff more of the campus facilities they deserve," said GSU President Rick Gallot. "Our campus suffered significant damage as others did. It took some time to go through the processes, but we did what we had to do to get to this point."
GSU Facilities Director Frederick Carr said once the purchase of building construction materials and supplies is completed and the project starts it will take about 300 days to finish all of the work. His goal is to see the work start as early as March of this year so the project can be finished by spring 2019.
The project, which went through a public bid and contract review process in December, was awarded to J.S. Rugg Construction Inc. It will include dry wall replacement, painting, floor and door replacements and repair, electrical fixes, new desk and chairs, plumbing updates and some equipment replacement. In addition, the men's gym, where a number of student activities and events are scheduled, will get a new transformer and electrical control room repairs. A popular student feature, the eight-lane alley on the first floor of the student union, will be repaired and reopened once the construction is completed.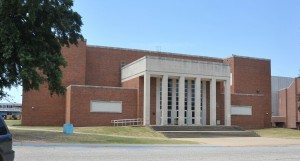 Carr said some faculty have had to live a "nomad life" since the rain storms, moving from building to building and office to office, complicating consistency and communication among faculty and students and having an impact on classroom instruction. He said a couple of parking lots were damaged so much they haven't been used since the storm.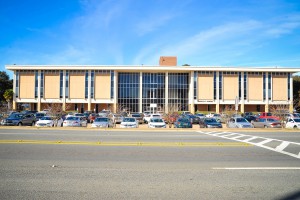 Gallot said while the storm wasn't something the university could've anticipated, it was the institution's responsibility to work with the state, the federal government and other parties to get these campus buildings online again. Some, like the student union and Adams, have been partially used.
"It has been very stressful for our students, faculty and staff," said Carr. "It will continue that way for some time, but the good news is that we've got a plan and everyone will see that we're working the plan."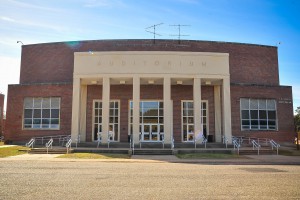 Carr said the university is working on a separate, more comprehensive flood mitigation plan that will be developed in coming months.
"These have been challenging times for the GSU family," said Carr, "but Grambling State University is educating and graduating its students."
###