Distinguished GSU Alumnus Returns as Cleo Fields Lecturer
Grambling State University alumnus Ronald E. Childs, a senior media strategist and award-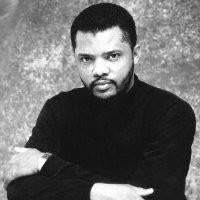 winning journalist based in Chicago, will return to campus Tuesday to serve as a student feedback coach and keynote speaker as part of the Cleo Fields Lecture series sponsored by the Department of Mass Communication.
Childs, a 1982 graduate, has enjoyed a distinguished career and in 2007 became the first mass communication alum to be inducted into the Grambling State University Alumni Hall of Fame.
During his visit, he will help evaluate and offer feedback to seniors presenting their capstone projects Tuesday at 11 a.m. in the Washington Johnson Complex. He also will be the featured speaker at a 6 p.m. Mass Communication year-end awards and recognition dinner to be held in Green Room 167 of the Fredrick C. Hobdy Assembly Center.
"It is always a pleasure and privilege when one of the department's own comes home to engage with students," said Dr. Robbie R. Morganfield, the Cleo Fields Endowed Professor in Mass Communication and Department Head. "I know our students will greatly benefit from their time with Mr. Childs, who continues to punctuate an already outstanding career."
Childs currently serves as a senior media strategist with Burrell Communications Group, of Chicago, one of the nation's premiere African American-owned advertising agencies. He also is an award-winning journalist, public relations practitioner and social network engagement consultant, who through his own independently branded company, OMEN Communications, represents an array of clients as a digital editorial content provider, media relations specialist, editor, publicist and literary agent.
Childs' 36-year career in communications has seen him serve in recent years as publisher and executive editor of The Chicago Defender, considered by some to be the flagship of the black press. Before that appointment, he was a vice president with Flowers Communications Group, a media strategist for the Burrell Communications Group and associate editor of the former EM – EBONY MAN magazine, while simultaneously working in public relations at Johnson Publishing Company.
He previously had served as a communications specialist and speechwriter to the late mayor Harold Washington, Chicago's first African American chief executive, until Washington's untimely death in office in 1987.
Childs began his career as a business editor, copy editor, photographer and editorial cartoonist for The Chicago Defender, and has since written articles and opinion columns for more than three-dozen black interest-newspapers, magazines and web sites throughout the U.S. and abroad.
He is a member of the National and Chicago Associations of Black Journalists, the National and Chicago Black Public Relations Societies and he additionally takes pride in mentoring journalism and public relations students at several historically black colleges and universities. Childs currently holds 31 industry awards for editorial, public relations and media relations excellence, including the 1991 Award for Outstanding Commentary given by the Chicago Association of Black Journalists.
A recipient of the 1990 Distinguished Alumni Presidential Citation bestowed by the National Association for Equal Opportunity in Higher Education, he is one of two mass communication graduates to be inducted into the Grambling Hall of Fame.
About the Cleo Fields Lecture Series
The Cleo Fields Lecture series brings accomplished mass media practitioners to campus to discuss current events and offer practical advice to students. This year's theme has focused on why diverse voices matter in media-related professions.
Dr. Morganfield said the awards dinner is an attempt to build new platforms for recognizing and encouraging excellence among students. Scholarships and other honors will be announced during the dinner, as well as opportunities for students to apply for several new scholarships.