GSU Alumnus Becomes First African American mayor of Alexandria, Louisiana
District 26 State Rep. Jeff Hall made history Tuesday night, becoming the first African American to be elected mayor of Alexandria.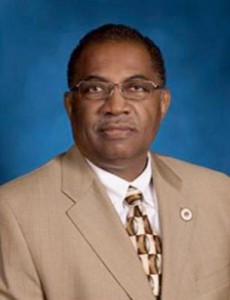 Hall, a former Cleco executive, received 53 percent of the vote and beat his closest challenger by more than 2,400 votes.
The Grambling State University accounting graduate also worked for the city of Alexandria for seven years in the 1970s before going to work for the Central Louisiana Legal Services and the Rapides Parish Police Jury. He joined Cleco in 1981, where he worked for 32 years.
In addition to serving in the Louisiana Legislature, Hall is the former chairman of the Greater Alexandria Economic Development Authority (GAEDA) as well as the Alexandria Central Economic Development District (ACEED). Hall also served on the Rapides Hospital Board of Trustees.
President Rick Gallot and the Grambling State University family congratulate Mayor-Elect Hall and wish him great success.