Office of the President
---
PRESIDENT'S TEXT TO GIVE CAMPAIGN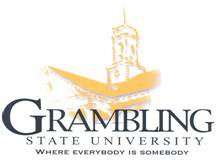 Office of the President
November 18, 2013
Alumni, Friends and Supporters of Grambling State University:
The Bayou Classic is approaching and I want to alert you to exciting opportunities for our university. As usual, we have a full week of activities, including the Battle of the Bands, a health and wellness expo, a career fair, our annual Thanksgiving Day parade, networking events and, of course, the football game.
As we celebrate, we are continuing our appeal for financial assistance to continue to strengthen our university and to provide scholarships to young people who need assistance. Grambling State University has partnered with Southern University for a Bayou Classic "'Text to Give" campaign. A 30-second video will play at the beginning or end of each quarter.
Those who choose to participate will write GSUTIGERS in the message field and text it to 80888. Participants will have $10 added to their mobile telephone bill.
Please help us to make this effort a success by participating and encouraging friends and family to participate. You can begin giving at 8 a.m. on Friday, November 29, until the Text to Give Campaign concludes at 11:59 p.m.on Saturday, November 30.
Grambling State University continues its commitment to educate our students and provide them with state-of-the-art technology and resources. We are focused on maintaining and increasing academic excellence through quality classroom and online instruction. Moreover, we have strengthened our recruitment efforts and are working to establish more scholarship endowments that will promote retention and graduation.
Join us in this special, two-day mobille giving campaign to support Grambling State University.
Sincerely,


Frank G. Pogue, Ph.D.
President
P.O. Drawer 607 - 403 Main Street - Grambling, LA 71245 - Office: 318-274-6117 - Fax: 318-274-6172 - www.gram.edu
A Constituent Member of the University of Louisiana System - Accredited by the Southern Association of Colleges and Schools
An Equal Opportunity Employer and Educator - Facilities Accessible to the Disabled
*Disclaimer: A one-time donation of $10 will be added to your mobile phone bill or deducted from your prepaid balance. Message and Data Rates may apply. All charges are billed by and payable to your mobile service provider. Service is available on Verizon Wireless, AT&T, Sprint, and T-Mobile. All purchases must be authorized by the account holder. By participating you certify that you are 18 yrs or older and/or have parental permission. Donations are collected for Grambling State University and subject to the terms found at igfn.org/t. Privacy policy: igfn.org/p. *Text STOP to 80888 to stop; Text HELP to 80888 for help.*
Additional Information: