Pathway to Engage in Service-Learning at GSU
---
Undergraduate Students at GSU are Required to Complete
160 hours of Service-Learning

Academic Service-Learning

Community Service-Learning

Eighty (80) hours of academic service-learning through "pure" service-learning activities (Enroll in approved service-learning courses).

Eighty (80) hours of approved civic engagement activities or community service projects.

What is Academic Service-Learning?

Academic Service-Learning is a teaching and learning strategy that integrates meaningful community service with instruction and reflection to enrich the learning experience, teach civic responsibility, and strengthen communities. Also known as "pure" service-learning.

What is Community Service-Learning?

Community Service-Learning is services volunteered by individuals or an organization to benefit a community or its institutions.

Enroll in designated academic service-learning courses:

- English 101/102
- First Year Experience 101/102
- FYE for Education Majors I/II
- History 101/104
- Mathematics 147/148
- Social Science 101
- All Honors College Courses
- Other courses per request.

Engage in community service projects on campus/off campus.

Participate in local charitable events in your hometown.

Instructors are required to submit the course syllabus and the service-learning course designation form to Office of Continuing Education and Service-Learning (CESL) each semester to ensure that projects fit the cycle of service-learning.

All projects and courses must be approved by the Office of CESL prior to the beginning of the project in order to qualify.

On-campus organizations who are organizing community service-learning projects are required to submit the Community Service-Learning Prior Approval Form to the Office of CESL for students to earn service-learning credits.

Track the service-learning hours for students:
Contact the Office of CESL located in Jacob T. Stewart, Room 222
Honors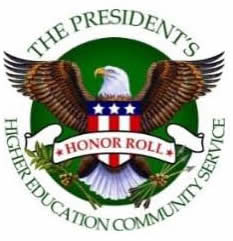 Grambling State University is a 2009 recipient of The President's Higher Education Community Service Honor Roll with Distinction in the area of service-learning and community service, as a result of the hard work and dedication of the students, faculty, and staff. Grambling State University is one of 2 universities in Louisiana that received this honor. The other university is Tulane in New Orleans. Grambling State University also received Honor Roll recognition in 2011.
Connect With Us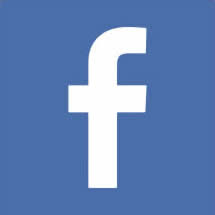 ---
Congratulations!!! GSU Faculty Members

Exemplary Academic Service-Learning Projects presented at the 7th Annual ULS Academic Summit, University of New Orleans


Microteaching Health Topics at Grambling Lincoln Preparatory Academy, Middle School


Dr. Martin Ayim

, Teia Smith, Lxandra Mason, Adrienne Williams, Rebekah McCarthy (Student Leaders)

Documenting our Stories – Documenting our Lives
Ms. Catherine Bonner

Re-engineering the Operations Management of a Real Live Local Small Business


Dr. Augustine Dzathor


The Elderly in our Community


Dr. Mary Ghongkedze


Implementation of a Multicultural Day Project- Celebration of Cultures


Dr. A.K. Nur-Hassan

, Dr. Mary Ghongkedze – Assistant Professor

Isle of Beauty Restoration, Le've' Dominica


Ms. Evelyn Jenkins

, Cassandria Peoples – Assistant Professor

Promoting awareness of Human Genetic Diseases to students


Dr. Hung-Tat Tony Leung


Using Movies and Games to Developing Leadership Skills


Prentiss Smiley (Student Leader)


Dr. Ellen D. Smiley –

Dean of Earl Lester Cole Honors College

,
Dr. Rory L. Bedford – Director of Continuing Education and Service-Learning
The above mentioned faculty members' projects have been deemed exemplary and presented at the University of Louisiana System Academic Summit. Projects were peer reviewed by faculty and staff from 8 other institutions.