Health Insurance Notice
---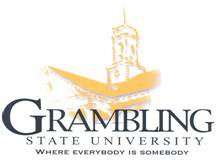 Foster-Johnson Health Center

Attention GSU Domestic Students,

Due to the implementation of the Affordable Care Act and rising costs in student health insurance plans, changes have been made to GSU's student health insurance coverage. Unfortunately, these changes have adversely affected the low cost health insurance coverage GSU previously provided to its student body. The student health insurance premiums will be $859.00 for the 2014 Fall Semester and $859.00 for the 2015 Spring Semester.

This letter is to inform you that GSU domestic students will have the following options for health insurance coverage effective 2014 Fall Semester:
ENROLL IN GSU VOLUNTARY INSURANCE PLAN.Each domestic student will have the right to decide whether to purchase the student health insurance plan offered through the university, or elect to be covered by other means. The GSU Insurance Plan is offered through Student Assurance Services. In order to sign up for this plan, you must consult with Student Accounts to purchase the plan prior to the ending of registration. You will not be automatically enrolled in this plan as in previous semesters.
REMAINING ON YOUR PARENT'S INSURANCE. If your parents have health insurance, you may have the option of health coverage through their insurance plan until the age of 26. Consult with your parent or guardian regarding this option.
PURCHASE YOUR OWN. Students also have the option of purchasing their own individual health insurance from the federal marketplace. For more information on this option please visit https://www.healthcare.gov/ and type "Health Coverage for College Students" in the search box.
APPLY FOR MEDICAID.Medicaid is the state's health coverage program for residents who meet certain eligibility requirements. The program is designed for persons of all ages within certain lower income limits. You may be eligible for the program depending on your income. For more details please visit http://www.medicaid.gov/.
By federal law, health insurance coverage is mandatory. There can be certain tax penalties and implications for all individuals that do not carry health insurance. Therefore, Grambling State University strongly encourages you to make sure you have the health coverage needed in the event of an injury or illness. For additional information, please contact Foster-Johnson Health Center at (318) 274-2351.
Sincerely,



Patrice Outley, MSN, APRN, FNP-C
Director of Student Health
403 Main Street, Box 4251/Grambling, LA 71245/Office: (318) 274-2351/Fax: (318) 274-2481/Website: www.gram.edu
A Constituent Member of the University of Louisiana System & Accredited by the Southern Association of Colleges and Schools
An Equal Opportunity Employer and Educator/Facilities Accessible to the Disabled