Gallot Named Grambling State University President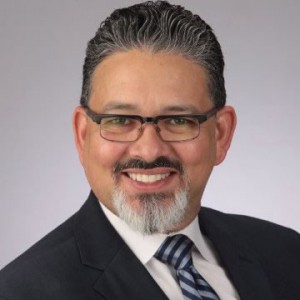 Grambling, LA – The University of Louisiana System (ULS) Board of Supervisors announced today that the tenth President of Grambling State University (GSU) will be former Louisiana state senator, and state representative, Richard J. Gallot, Jr.
The ULS Board met today in Baton Rouge and interviewed both Gallot and Dr. Gilbert Rochon, former Tuskegee University President.
Gallot is a 1987 GSU graduate where he received a bachelor of arts in Arts & History. He earned his Juris Doctorate from Southern University in 1990.
From 2000 to 2012, Gallot held the District 11 seat in the Louisiana House of Representatives. He served three terms in the house before winning his first term in the senate in 2011. Gallot did not seek re-election in the October 24, 2015 election.
Gallot stated, "My lifelong roots in the Grambling community, combined with my record of serving this university and community as an attorney, City Councilman, State Representative, and State Senator provide the type of leadership needed at this critical time. I do believe the core and "brand" of GSU remain strong and with the right leadership, we can achieve the stability and growth that we all know is possible. Higher education in Louisiana faces challenges unlike any time in our past. The relationships I've built over the past 15 years with the Governor, legislature, congressional leaders and corporate sector will serve Grambling State University well. Furthermore, my service on the Board of Directors at CLECO has provided valuable training and experience in organizational governance."
Gallot is married to the former Christy Cox, and is the father of four sons. He is the son of former Grambling mayor, Richard Gallot, Sr., and Dr. Mildred Gauthier Gallot, former head of GSU's History Department.
For more details concerning the new president, please submit questions via email to Cami Geisman at cami.geisman@la.gov.
###
Additional Information:
Rick Gallot: Let's get to work for GSU
Media Contact:
Office of Communications
318-274-2866
mediarelations@gram.edu