Grambling State Senior Receives Top Honor from White House HBCU Initiative
Faron Rush to represent GSU during National HBCU Week Conference, Sept 16-18
GRAMBLING, La.– September 12, 2018 – The White House Initiative on Historically Black Colleges and Universities has named Grambling State University Senior, Faron Rush, to its roster of 2018 HBCU Competitiveness Scholars.
Rush, of Chicago, Ill., was one of 63 students nationwide to earn the Initiative's highest student recognition.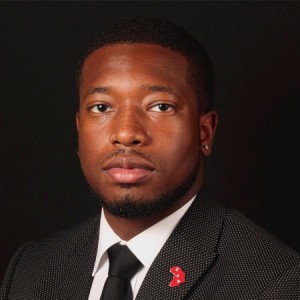 He will travel to Washington, D.C. September 16-18 to participate in the U.S. Department of Education's National HBCU Week Conference and receive recognition at the Initiative's Excellence in Innovation and Competitiveness Awards. As a scholar, he will engage in workshops on leadership, professional development, innovation and entrepreneurship.
Throughout his academic career, Rush, a business management and computer information systems major, has excelled in hands-on training in Identified Robotic Process Automation, FDIC's CARMELS ratings, and C++. He has also obtained certifications in product management and Six Sigma. Outside of his academics, Rush has worked with some of the country's most influential financial services organizations; including the Federal Deposit Insurance Corporation (FDIC) and Nationwide Insurance.
A member of the Gamma Psi chapter of Kappa Alpha Psi Fraternity, Inc., he also serves as the Southwestern Province Undergraduate Board member. He is a member of the Earl Lester Cole Honors College, and has served as a two-time scholar in the Thurgood Marshall College Fund Access program.
For interviews and more information, please contact mediarelations@gram.edu or call 318-274-2866.
###
About Grambling State University
Grambling State University, located in Grambling Louisiana, is a historically black university founded in 1901. The University has been accredited by 14 accrediting associations and holds accreditations in all programs required by the Louisiana Board of Regents. The 590-acre campus offers 41 undergraduate and graduate degree programs. Grambling State University is a member of the University of Louisiana System. For more information, visit gram.edu.