Shannon Frank Reeves, Sr. Appointed Director of Alumni Affairs
Grambling State University hires Alumnus to Join Institutional Advancement Team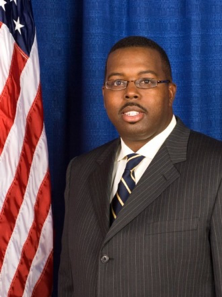 GRAMBLING, LA – September 13, 2018 – Grambling State University President Rick Gallot today announced the appointment of alumnus and California native Shannon Frank Reeves, Sr. as its Director of Alumni Affairs.
Reeves has over 30 years of experience in non-profit executive management, government affairs, economic development and higher education. Prior to his appointment at Grambling, he served as Assistant Professor of Political Science and Public Administration at Alabama A&M University.
Reeves began his career as Regional Director of both the Western and Southwestern regions of the National Association for the Advancement of Colored People (NAACP). He provided executive leadership managing 14 states with over 600 local chapters in his jurisdiction. Reeves is a prolific fundraiser and grassroots organizer. As president of the Oakland NAACP, paid membership increased from $900 to over 4,000 during his tenure. In addition, he increased the annual budget by securing over $1 million dollars from corporate and individual donors.
As a successful entrepreneur, he was a Chevron franchisee in California for nearly a decade where he and his partner generated and managed $13 million dollars in annual sales.
Reeves is a doctoral candidate in political science at the University of Alabama in Tuscaloosa where he also earned a master's degree in political science. In addition, he holds a master's degree in public administration (2012) and a bachelor's degree in political science (1991) from Grambling State University.
For interviews and more information, please contact mediarelations@gram.edu or call 318-274-2866.
###
About Grambling State University
Grambling State University, located in Grambling Louisiana, is a historically black university founded in 1901. The University has been accredited by 14 accrediting associations and holds accreditations in all programs required by the Louisiana Board of Regents. The 590-acre campus offers 41 undergraduate and graduate degree programs. Grambling State University is a member of the University of Louisiana System. For more information, visit gram.edu.