GSU Spotlight: 8 Alumni Who Are Helping Grow the Grambling State Legacy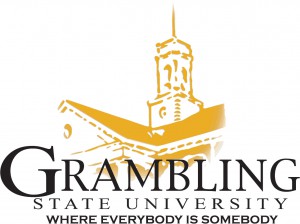 As we celebrate this Founder's Week, we'd like to say a special thank you to the thousands of alumni who help grow the GSU Legacy through their personal achievements and efforts like Bring it Home.
Here are eight alumni whose accomplishments this year helped prove that we really are "The Place Where Everybody is Somebody:"
"It's not about the individual, it's about Grambling" – Doug Williams
In Men's Basketball
Willis Reed, GSU Legends Class of 2009, was recently honored in 2017 by the Knicks as they celebrated the 70th anniversary of their franchise. This year marks the 48th anniversary of one of the most memorable moments in NBA history as Reed powered through injuries to the historic 1970 NBA Championship win. Mr. Reed was a standout basketball player at Grambling as a two time All-American and also led the Tigers to a NAIA national championship in 1961. In 2014, he was also named No. 10 on Louisiana's list of all-time top 51 athletes
In Entertainment
Charles Guidry, GSU Honorary PhD Class of 2015, is a "real life" version of the popular show "Queen Sugar." Today, Mr. Guidry continues building a multi-million-dollar operation from his 4,100 acres in Lafayette and Vermilion parishes. He's part owner of a sugar mill and white sugar refinery. With an honorary doctorate from Grambling State and Bronze Star from military service in Vietnam, Guidry sits on the board of directors of the American Sugar Cane League. Earlier this year, Guidry and family members were featured in the Washington, DC edition of the Wall Street Journal in advertising aimed at Congress and the Farm Bill.
In Football
Doug Williams, GSU Legends Class of 2010, former GSU head coach and NFL quarterback, is marking a milestone in celebrating the 30th anniversary of historic win in Super Bowl XXII – making history as the first black quarterback to win a Super Bowl. Mr. Williams' MVP performance opened the door for African American players and quarterbacks to be looked at in a different light. Fighting through injuries and performing at such a high level of leadership, character, poise, and discipline – paving the way for future generations to come like Mike Vick, Donovan McNabb, Daunte Culpepper, JaMarcus Russell, Cam Newton, and Jameis Winston just to name a few.
In Music
Dr. Nikole Roebuck, GSU Class of 2001, holds the distinction of being the first woman assistant director of the Grambling State Marching Tiger Band! She is a former student member of the Tiger Marching Band. Roebuck also currently serves as Assistant Professor of Music and Assistant Band Director and has taught at the University for 11+ years. She will continue in both roles (professor and assistant director) while serving as Interim Head of the Department of Music. Out of GSU, she has represented us well as she serves as clinician for regional all city honor bands and has garnered national acknowledgement for her research of collegiate band directors and the effects of sound pressure exposure.
In Men's Basketball
Larry Wright, GSU Legends Class of 2011, is a Louisiana Sports Hall of Fame 2018 inductee, and a Grambling State basketball legend. He was a high school All-American and collegiate All-American for the Tigers before winning an NBA Championship in 1978 with the Washington Bullets. He also won a European Championship playing in Italy. When asked what's his biggest accomplishment, he didn't hesitate to say, "the thing that means more than anything in the world is my kids attending and graduating college".
In Women's Basketball
Tarcha Hollis, GSU Legends Class of 2011, makes it into the World Almanac of Facts 2018 for the Top 10 players with the most Career Points Per Game for the Women's NCAA Basketball Division I All-Time Leaders. Tarcha was a standout at Grambling from 1988-91scoring a total of 2,058 points. The Lady Tigers, under fellow Grambling Legends Sports Hall of Fame coach Pat Bibbs, claimed the SWAC regular-season and tournament titles in 1988-89.
In Business
Perry Jones, GSU Class of 1984, was selected for the 2018 EMpower 100 Ethnic Minority Executive List. Mr. Jones is a Senior Vice President of Manufacturing and Distillation at Diageo North America. He also serves the Alabama Agriculture & Mechanical University Board of Trustees, Grambling State University School of Personal Development Board, and the Grambling State National Alumni Board.
In Football Basketball
Everson Walls, GSU Legends Class of 2011, was inducted into the 2018 Black College Football Hall of Fame. He was also among the Pro Football Hall of Fame Class of 2018 finalists up for consideration. Walls is known for setting a Grambling school record – leading the nation in interceptions in 1980, which still stands today. He then played 14 NFL seasons with the Dallas Cowboys, New York Giants, and Cleveland Browns, earning All-Pro honors three times and a Super Bowl after the 1990 season with the Giants.
All of our Grambling Alums are shining examples in the community who inspire today's youth to reach for the stars! They will forever represent the talent that comes out of Grambling State University – Were everybody is somebody!
Let's keep the momentum going and celebrate the continued success of our Grambling Alums. If you know of a Grambling Alum who should be highlighted, please contact mediarelations@gram.edu.