2019 Internship: Coca-Cola "Pay it Forward" Connects HBCU Students with HR, Communications, and Accounting Experience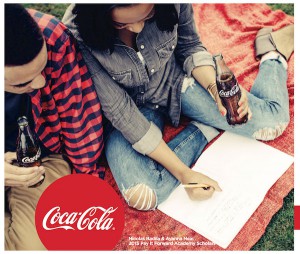 Applications are open now for Coca-Cola UNITED's 'Pay It Forward' Internship. The opportunity offers students from any major a week-long expenses-paid internship and $1,000 to use towards school expenses.
Grambling State University students are encouraged to apply now at https://cocacolaunited.com/coca-cola-united-pay-it-forward-internship-application.
What Will I Learn?
This program offers students firsthand experience in corporate operations management, sales, marketing, public relations, human resources, and accounting.
Who Should Apply?
Students who meet the following minimum requirements are encouraged to apply for the internship which
Deadline to Apply: March 31, 2019
Availability: Must be available to travel and work July 28 – August 2, 2019
Major: Open to All Majors
GPA: 2.5 or higher
Age: 18 or older
Application Details: Visit the 'Pay It Forward' portal for application and full information.
Company Background
Coca-Cola Bottling Company UNITED, founded in 1902 and headquartered in Birmingham, Alabama, is the second largest privately held Coca-Cola bottler in North America and the third largest bottler of Coca-Cola products in the United States.
The 'Pay it Forward' program's participating schools include: Grambling State University, Miles College, Stillman College, Talladega College, Tuskegee University, Southern University, Alabama State University, Xavier University, Alcorn State University, Dillard University, Clark-Atlanta University, Fort Valley State University, Savannah State University, Morehouse College, Spelman College, and Albany State University.
Internship Help
Do you need help with your resume, wardrobe, or want to practice your interview skills? Contact GSU's Office of Career Center today at career@gram.edu or call 318.274.2346.