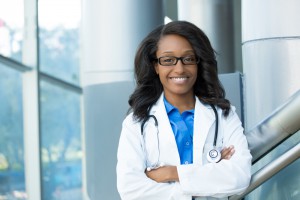 New Agreement Offers Students a Doctoral Degree in Record Time
Imagine enrolling into college as a freshman and six years later calling yourself Dr. That dream is now possible through a new partnership between Logan University and Grambling State University.
Labeled by the Southern Association of Colleges and Schools Commission on Colleges (SACSCOC) as a "3+3 Articulation Agreement," the new partnership enables undergraduate Biology majors from Grambling State to become a Doctor of Chiropractic in just six years.
"This agreement is a great example of how partnering can support new levels of student achievement," said President Rick Gallot. "We are grateful for the opportunity to collaborate with Logan University on creating new career opportunities for our graduates."
Located in Chesterfield, Missouri, and established in 1935, LoganUniversity is academic home to more than 1300 students each year. Its College of Chiropractic has had full accreditation Council on Chiropractic Education since 1978.
How it Works
Per the agreement, starting Spring of 2019 students who successfully complete 90 hours of required coursework in Grambling State's Biology major will be eligible for admissions into the Doctor of Chiropractic program at Logan University. After completing the final three years of required coursework at Logan University, students will graduate with both Doctor of Chiropractic and Bachelor of Biology degrees.
Learn More For more information and curriculum information, contact Dr. Dagne Hill at (318) 274-3739 or hilld@gram.edu.
Media Information
For media interviews and information, contact Jovan Hackley at (318) 243-5012 or hacklej@gram.edu.