Dr. Adolph Brown to Keynote ULS Academic Summit at Grambling State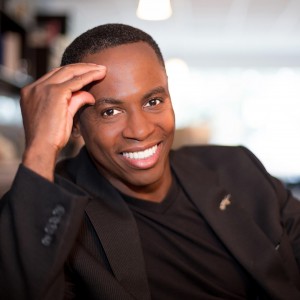 Campus welcomes UL System leaders, students and faculty to the 2019 Academic Summit
GRAMBLING, LA – April 12, 2019 – Today, Grambling State University will continue as host for the eighth annual University of Louisiana System (ULS) Academic Summit.
The highly anticipated two-day gathering is a faculty service-learning conference showcasing and celebrating the academic and research excellence from all nine ULS schools.  
This year, ULS and Grambling State proudly welcome award-winning scholar, educator and speaker Dr. Adolph Bown, founder and CEO of the Leadership and Learning Institute, as keynote.
A graduate Hampton University  and long-term clinician, Dr. Brown serves as chairperson of his department and has been recognized as "Scholar in Residence" at NYU and received the "E.L. Hamm Award for Distinguished Teaching." His 25 years of research has focused on developing successful business and education leaders. He will address the summit Friday, April 12 at 12PM in the Frederick C. Hobdy Assembly Center.
Faculty, staff, and student leaders from the University of Louisiana System are encouraged to participate and attend. Registration is required.
EVENT INFORMATION
WHO:             University of Louisiana System with Grambling State University
WHAT:           University of Louisiana System Academic Summit
WHEN:           Thursday, April 11-12, 2019
WHERE:        Begins at the Conrad Hutchinson, Jr. Performing Arts Lobby, Grambling, LA
For media access or more information, call (318) 274-2866 or email mediarelations@gram.edu.