From President Gallot on the Loss of Former Band Director Maurice Wilton Johnson, Sr.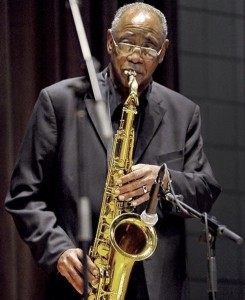 When it comes to the World-Famed Tiger Marching Band and similar legacies that have shaped the world, music, and culture, it is important to acknowledge the leaders who provide the very foundation of that success.
Consequently, as the Grambling State University community mourns the loss of one our historic band directors Mr. Maurice Wilton Johnson, Sr., I want to take a moment to acknowledge the many contributions he made to our university and to the development of our unique sound.
Mr. Maurice Johnson, from a small city named Monroe, La, contributed greatly to our band and university's success. An assistant director under Dr. Conrad Hutchinson and later Director of Bands, Mr. Johnson served our students and community for a total of 10 years. During that time, our band, one of our leading performance groups, experienced history-making success. Those performances included:
NFL Dallas Cowboys September, 97 Arlington, TX
NCAA Women's Playoff March, 97 Knoxville, TN
NCAA Women's Playoff March, 96 Palo Alto, CA
NBA All-Star Game February, 94 Minneapolis, MN
Heritage Bowl January, 94 Atlanta, GA
Commercial for ESPN October, 93 New Orleans, LA
NBA Dallas Mavericks March, 93 Dallas, TX
Heritage Bowl January, 92 Tallahassee, FL
Coca-Cola Bowl November, 89 Tokyo, Japan
As a musician, teacher, and mentor, Johnson impacted the lives and education of thousands of musicians from around the world. His former students have continued his legacy of success as recording artists, music educators, and well-rounded citizens around the world.
His courage and leadership contributed to performances around the globe and collaborations with iconic musical acts including Harold Melvin and the Blue Notes, The Temptations, Earth, Wind and Fire and B.B. King.
During his life of service, Mr. Johnson was recognized with numerous awards including
1997 Outstanding African American
2001 Mt. Olivet Baptist Church Service Award
1999 & 2003 African American Heritage Award
2008 Omega Psi Phi Uplift Award
2016 NELA Music Hall of Fame Award
Mr. Johnson's life is a great inspiration as to what we can all achieve through hard work, dedication, and commitment to our fellow Grambling State family. We are eternally grateful to his family for sharing the gift of their beloved patriarch and will keep them lifted in prayer as we celebrate a life whose work was heard around the world, and that continues to enrich our lives today.
Mr. Johnson, we thank you for your service and for being a "forever" member of the GramFam.
Sincerely,
"Prez"
President Rick Gallot