Vivica A. Fox to Present on Grambling State's Campus
Human Trafficking Summit welcomes celebrity guests to rally for social justice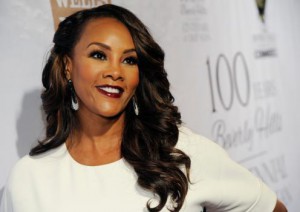 Grambling, La – July 12, 2019 – Human rights advocate and NAACP Image Award-winning actress, Ms. Vivica A. Fox will join a series of esteemed speakers presenting at the Grambling Economic Development Corporation's Human Trafficking Summit, Friday, July 12, 2019, from 11 a.m. – 2 p.m. The Summit will directly follow the Power of 1 Eddie G. Robinson Luncheon, where Ms. Fox is also scheduled to tribute the late football coaching legend.
Also in attendance will be Paul Anthony, actor and member of the R&B group Full Force, and Terrance Tykeem, songwriter and film producer. A trailer of the film, "Jason's Letter," written and produced by Tykeem and starring Fox and Anthony, will be shown during the summit.
The Human Trafficking Summit is hosted by the Grambling Economic Development Corporation (GEDC), facilitated by JV's Foundation, and was inspired by Grambling Mayor and GEDC Chairman, Edward Jones.
"Typically when people hear the term 'trafficking' they immediately think of sexual workers, but this is not always the case. While prostitution is a common type of enslavement, that's not all that trafficking means," said Mayor Jones. "Victims are used for organ harvesting, farming, and many other forms of work for which they are not paid. It's important that we understand that the $30 billion trafficking industry can touch our community if we are not informed."
Mayor Jones has worked with Ms. Denise Lewis, Founder, and CEO of JV's Foundation and Director for Human Trafficking for the World Conference of Mayors. Her work centers on educating the public on the perils of the national trafficking threat while creating networks that rescue, rehabilitate and restore trafficking victims to live outstanding lives.
Those who would like to attend may purchase tickets to the Eddie G. Robinson Luncheon and the Human Trafficking Summit for only $30. For tickets, please visit Grambling City Hall or the Grambling Alumni Center.
###
About The Power of 1
The Power of 1 is the assembly of seven organizations that work together to champion impactful initiatives in North Louisiana. The organizations involved are as follows: Grambling State University, the City of Grambling, Grambling University National Alumni Association, Grambling University Athletic Foundation, Grambling Legends, Grambling Economic Development Corporation, and the Eddie G. Robinson Museum.
About Grambling State University
Grambling State University, located in Grambling Louisiana, is a historically black university founded in 1901. The University has been accredited by 14 accrediting associations and holds accreditations in all programs required by the Louisiana Board of Regents. The 590-acre campus offers 41 undergraduate and graduate degree programs. Grambling State University is a member of the University of Louisiana System. For more information visit  gram.edu.