Register Today! Fall High School Day, October 12, 2019
Lights, Camera, Grambling! Join thousands of students for a fun-filled preview of what Grambling State University has to offer you! This Fall Grambling State will welcome families, prospective students, and leaders from across the country to its 2019 Fall High School Day – October12.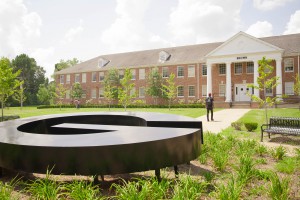 Grambling State's High School day is a high-energy, day-long opportunity for students to experience several aspects of college life. Students representing high schools across the state and nation will enjoy:
Campus Tours
Lunch & Games
Academic Counseling
Dance Performances
Marching Tiger Band
Student Organizations
Residence Hall Preview
& More
Visit www.gram.edu/highschoolday to register and download more information.
Lights, Camera, Grambling!
Fall High School Day
October 12, 2019 | 10 a.m.
www.gram.edu/highschoolday
Register Now!
You don't have to wait to submit your application. Early applicants can receive on-the-spot admission at High School Day. Contact admissions@gram.edu to learn more.