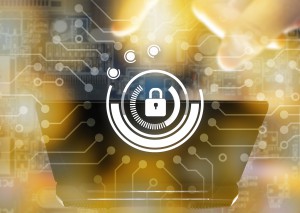 Technology Leaders Convene for a Two-Day Workshop and Employment Fair August 29
GRAMBLING, LA – August 22, 2019 – Grambling State University, home of Louisiana's first bachelor of Cybersecurity degree, will host 11 executives for a two-day Cybersecurity Summit August 29-30. The event will connect students with leading technology professionals, including the Chief Information Officer of Dine Brands Global, which owns Applebee's and IHOP.
The workshop and employment fair will unite long-time Grambling State supporters including AT&T, CenturyLink, and Origin Bank to share employment opportunities and training on
Securing the Internet of Things,
Blockchain, bitcoin, and related technologies,
Advanced biometrics, and
Cloud computing.
"From our new Cybersecurity program to our student innovators in the CMAST (Center for Mathematical Achievement in Science and Technology) program, we're continuously working to prepare students for the enormous opportunities in today's economy," said President Rick Gallot. "We are grateful for the partners who support these important efforts; especially those who share their presence here on campus."
The event, supported by the Louisiana Job Connection, Louisiana Workforce Development, the Cyber Innovation Center, the University of Nevada at Las Vegas, and in partnership with Louisiana Tech, will focus on increasing employment readiness for students from Grambling State and Louisiana Tech.
Event Information:
WHAT: 2019 Cybersecurity Summit, hosted by Grambling State University
WHEN: August 29-30, 8:30 a.m. – 5 p.m.
WHO: Grambling State University
WHERE: Betty E. Smith Nursing Building, 1 Cole Street, Auditorium #104, Grambling, LA
For more information, contact mediarelations@gram.edu or call (318) 243-5012.