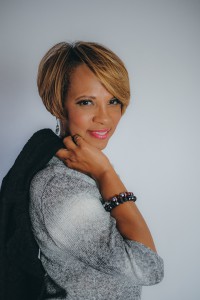 Campus Welcomes Pulitzer-Prize Nominated National News Commentator and Political Trailblazer
Grambling, LA – September 10, 2019 – Today, Grambling State University announced MSNBC's Sophia A. Nelson will keynote the Constitution Day Convocation to be held at the Fredrick C. Hobdy Assembly Center on September 17, 2019 at 11 a.m. Nelson is the first African-American woman to serve on the US House of Representatives Republican Congressional Committee Investigative Counsel and is currently an on-air journalist, politico, attorney, and media commentator for MSNBC.
"Ms. Nelson's accomplishments are a great example of the impact we can have in the media and civic engagement," said President Gallot. "We are honored to have her share with our students."
In 2008, Nelson traded her legal practice to become a journalist covering the historic Obama campaign and went on to serve as JET Magazine's first White House correspondent, covering the Obama White House from 2010-2012. In the years following, Nelson published award-winning columns for Essence Magazine, The Washington Post, and Newsweek's The Daily Beast.
Nelson is the author of the 2011 Best Non-fiction Pulitzer-nominated book, "Black Woman Redefined: Dispelling Myths and Discovering Fulfillment in the Age of Michelle Obama", a global best-seller titled "The Woman Code," and her latest book, "E Pluribus One: Reclaiming Our Founders' Vision for a United America." Nelson, a member of Alpha Kappa Alpha Sorority, Inc., is a corporate diversity champion award winner and was named one of the most influential women leaders in the world by the UK's Guardian Magazine.
Campus and community members are invited to attend this year's convocation, themed "Life, Liberty, Freedom, Prosperity."
EVENT INFORMATION
WHO: Grambling State University
WHAT: Constitution Day Convocation
WHEN: Tuesday, September 17, 2019, at 11 a.m. (C)
WHERE: Fredrick C. Hobdy Assembly Center, Grambling, LA

CONSTITUTION DAY CONVOCATION
Tuesday, September 17, 2019
CLASS SCHEDULE
REGULAR CLASS TIME ADJUSTED CLASS TIME
8:00-9:20 A.M. 8:00-8:50 A.M.
9:30-10:50 A.M. 9:00-9:50 A.M.
11:00-12:20 P.M. 10:00-10:50 A.M.
CONVOCATION 11:00-12:30 P.M.
Resume regular class schedule beginning at 1:00 P.M.
For media access or more information, call (318) 243-5012 or email mediarelations@gram.edu.
###
About Grambling State University
Grambling State University, located in Grambling, Louisiana, is a historically black university founded in 1901. The University has been accredited by 13 accrediting associations and holds accreditations in all programs required by the Louisiana Board of Regents. The 590-acre campus offers 42 undergraduate and graduate degree programs. Grambling State University is a member of the University of Louisiana System. For more information visit gram.edu