Grambling State Alumni Activate to Support Through Data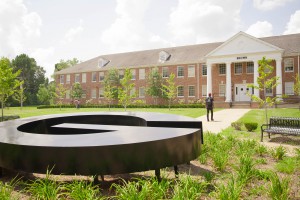 2019 Phone-A-Thon Responses Help Grow Intelligence on Past Student Success
GRAMBLING, LA – September 18, 2019 – Today, Grambling State University shared that more than 4,500 have joined its Annual Phone-a-thon, a student-driven data collection campaign that helps improve reporting on degree programs and past student success.
"We're not just raising funds, we're gathering support," said President Gallot. "To continue leading this evolution in higher education in Louisiana, we need to ensure we have a strong relationship with our graduates and data on the outcomes of a Grambling State education."
Alumni giving has climbed 14% in the last 3 years through the University's Bring it Home Campaign and events. The State of Grambling, the University's annual report, shows increases in scholarships, federal funding, grants, and educational advancement.
This September's data collection efforts aid the University through helping improve reporting to donors, grant-awarding organizations, and both federal and state agencies. Alumni who would like to support can respond to incoming phone calls from University's Student Leadership Initiative (SLI) who drive direct outreach or call (318) 274-2217.
"Our students are passionate about helping us drive through success through connecting with alumni," said Shannon Reeves, Director of Alumni Affairs. "They know there are many great Grambling State stories out there to capture and share. We are fortunate to have their help with this outreach."
Grambling State alumni, parents, and donors are encouraged to update their contact information, at by contacting the Office of Advancement.

Alumni who are interested in giving to the Bring it Home campaign are encouraged to https://www.gram.edu/giving,
Those who want to support through updating their alumni data profile can visit https://bit.ly/2m1SyJC.
For media interviews or more information, contact mediarelations@gram.edu or call (318) 274-2866.