Grambling State Hires New Chief of Police, Jerry Melton
Veteran Officer and Security Professional to Lead University Police Department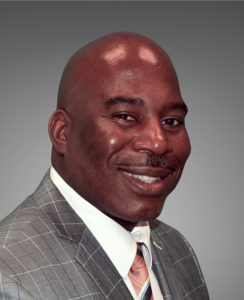 GRAMBLING, LA — October 3, 2019 – Today, Grambling State University officials announced Jerry Melton has been appointed the institution's new Chief of the University Police Department, taking over for the Interim Chief Dr. Quentin Holmes who will continue to support the Division of Operations as Special Assistant for Campus Safety.
"I've always admired the excellence exhibited by GSU students," said Chief Melton. "I am committed to ensuring that each and every student has a positive and safe experience on our growing campus."
A veteran law enforcement professional, Melton will leverage his 26 years of law enforcement experience to help continue growing campus safety and community efforts for Grambling State's more than 5,200 students and community.
Chief Melton joins the campus of Grambling State after most recently serving as Director of Security for the Monroe Regional Airport. Throughout his career, Melton has also lead policing efforts for the City of Monroe as a liaison for Terrorism Intelligence, Organized Crime Task Force Officer, and SWAT Team Commander.
"We look forward to Chief Melton's contributions to our growing student body and community," said GSU President Rick Gallot.
For more information about Grambling State University or interviews, please contact mediarelations@gram.edu or call (318) 274-2866.
About Grambling State University
Grambling State University, located in Grambling, Louisiana, is a historically black university founded in 1901. The University has been accredited by 13 accrediting associations and holds accreditations in all programs required by the Louisiana Board of Regents. The 590-acre campus offers 42 undergraduate and graduate academic programs. Grambling State University is a member of the University of Louisiana System. For more information, visit gram.edu.