Gram-ish: Six Fly Homecoming Gear Deals that Give Back to Grambling State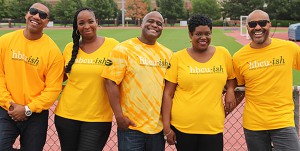 When we said, "For the Culture," we meant it. These cool homecoming wearables and deals will help you give back to Grambling State University while you shop to stay fly for Homecoming 2019:
New! Gram-ish & HBCU-ish T-Shirt Donates 22% to the #GramFam with Every Purchase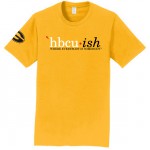 Fresh off the press and with a bigger donation to the Grambling University Foundation, get the new Gram-ish and HBCU-ish Grambling t-shirts from Rated HBCU. To celebrate homecoming, Rated HBCU has added an additional 10 percent donation from every sale of these special "Gram-ish" items.
Purchase now at www.ratedhbcu.com/products/gramblinghbcuish
Grambling State G.O.A.T. Shorts for Homecoming and the Court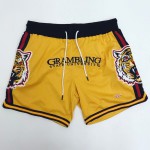 Our friends at Traditions have a great buy for the homecoming sunshine or your next pick-up game where you'd like to represent "the G." Check out the Grambling State G.O.A.T. Shorts and support a minority-owned small business that gives back to our university.
Fanatics Has the Facts for Kids: The "G" Can't Be Beat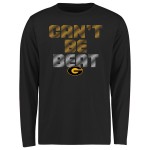 From Beyoncé to Tank, the world agrees that the Grambling State Homecoming "Can't be Beat." Get the long-sleeve Youth "Can't Be Beat" shirt from Fanatics Apparel to school your young Tigers and show you agree.
Tiger-Perfect Pullover from Big Boy Head Gear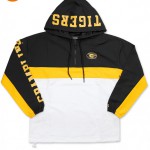 Head over to Big Boy Head Gear for this Tiger-perfect pullover to survive the windy homecoming night events in style. For each purchase, 12 percent is invested back into to the University from another of our great minority-owned small business apparel providers.
Deals on the Ground 
Want to save space and pick up your swag on campus? Here are two great local places to score Gram-ish Homecoming Deals and special event apparel.
GSU Bookstore Knocks up to 50% Off from 9 am to 12 pm on Gram-ish Sunday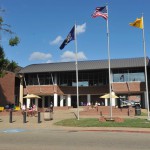 From holiday gifts to gear you can wear all year long, stop by the Grambling State University Bookstore in person and online for special deals and up to 50 percent off on Sunday, November 3, 2019, from 9 a.m. to 12 p.m.
Preview your gear now at https://gram.bncollege.com
"I Love My HBCU" Apparel Shop Shows Love for a Local Small Business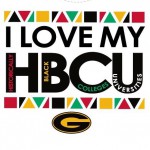 Just a few blocks from the Favrot Student Union, you can score some of the country's most "loved" Grambling State and HBCU apparel. This #GramFam owned, small business donates 12 percent of licensed purchased to "the place where everybody is somebody."
Preview gear now at www.ilovemyhbcu.com.
More Ways to Buy and Support Grambling State with "Look for the Label"
Over the past year, a Grambling State University Trademark Licensing team has helped supporters invest more than $1 million through buying apparel from shirts to hats and shoes. You can help by supporting licensed providers and with each purchase through our "Look for the Label" campaign. Learn more about how to support licensed providers at http://www.gram.edu/offices/licensing/.