General Dynamics, USAA, and IBM Among the 100+ Companies to Recruit at Grambling State
Thurgood Marshall College Fund Presents Resume Workshop Prior to Career Expo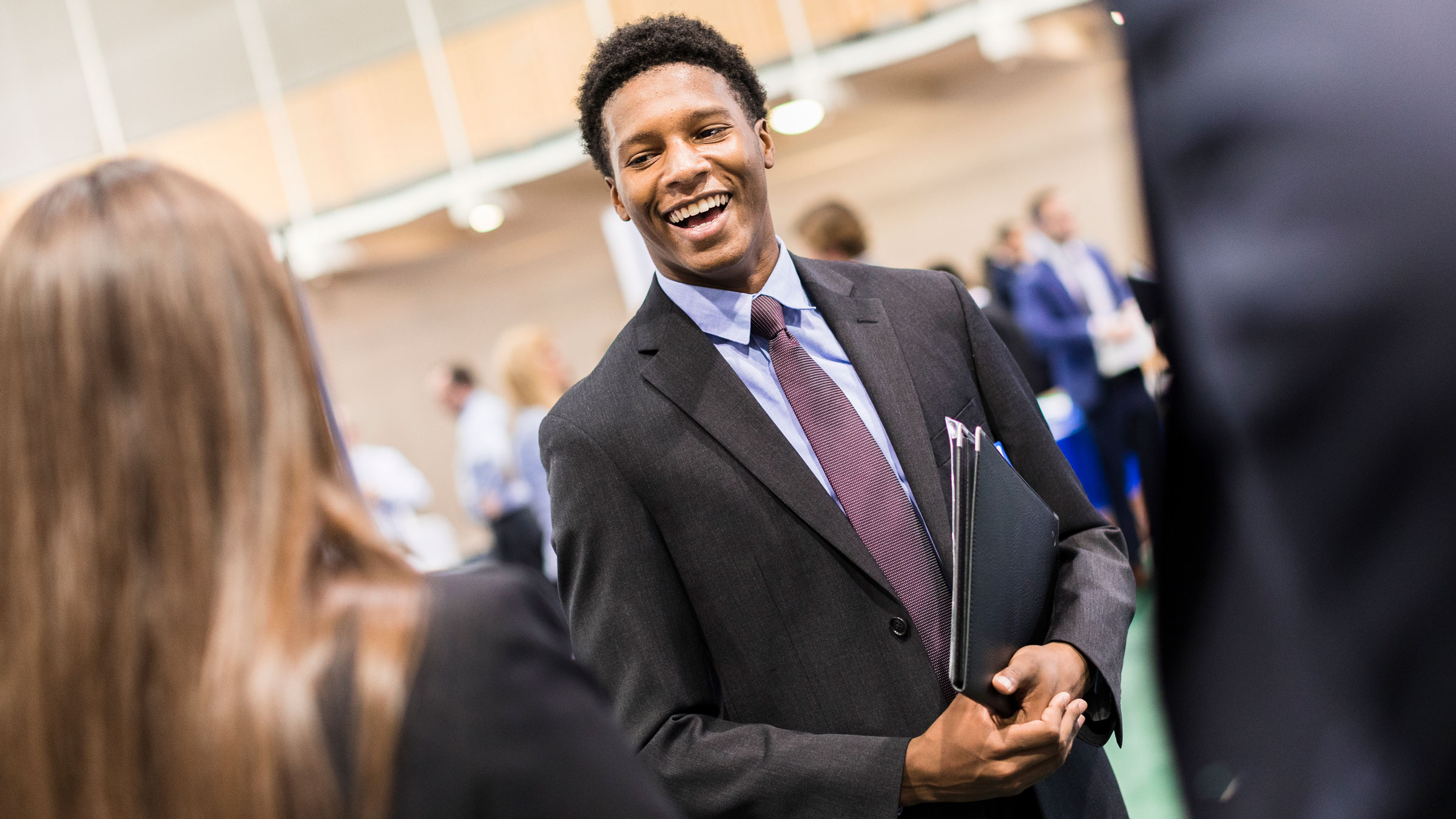 GRAMBLING, La – February 11, 2020 – The Thurgood Marshall College Fund will host a Resume Workshop for Grambling State students in Jacob T. Stewart room 320 on Monday, February 17 at 6:30 p.m. in preparation for the University's 2020 Spring Graduate & Professional School Expo on Tuesday, February 18 from 1:00-5:00 p.m. in the Fredrick C. Hobdy Assembly Center. The Expo gives students the chance to connect with recruiters seeking to fill internships, part-time, and full-time positions across the nation.
Attendees can connect with representatives from the following list of companies:
Academic Partnerships
Alexandria Police Department
Atlanta Regional Census Center – RCC
Austin Independent School District
BGC Advantage
Blue Cross and Blue Shield of Louisiana
Bossier Parish School System
Bossier Sheriff's Office
CenturyLink
City of Carrollton
City of Memphis
City Year
Cleco Corporate Holdings, LLC
Concordia Parish School Board
Dallas Police Department
DFW Airport Police Department
Dine Brands IHOP & Applebee's
East Baton Rouge Parish School System
El Dorado Public Schools
Enterprise Holdings
FDIC – Federal Deposit Insurance Corporation
Federal Bureau of Prisons
Fort Worth Independent School District
Frisco ISD (TX)
Garland ISD
General Dynamics Information Technology
Grambling State University College of Professional & Graduate Studies
Grambling State University Police Department
IBM
JCPenney
KNOE 8 News
Lafayette Parish School System
Linwood Public Charter School
Lonoke School District
Louisiana Army National Guard
Louisiana Department of Wildlife & Fisheries
Louisiana Office of Juvenile Justice
Louisiana State Police
Louisiana State University Graduate School
Madison County Schools
Marriott International
MedCamps of Louisiana
Mesquite Independent School District
Morehouse Parish Schools
Morehouse School of Medicine
National Park Service
Nexstar Media Group, Inc.
North Little Rock School District
Ochsner LSU Health
Omaha Public Schools
Postlethwaite & Netterville
Quicken Loans
Rapides Parish School Board
Red Peach, LLC
Red River Therapeutic Solutions LLC
Rockford Public School District 205
RSM US LLP
Ruston Police Department
Sabine Parish School Board
Sam Houston State University College of Education
San Bernardino City U.S.D.
ScribeAmerica
Sheraton Hotel New Orleans
Sherwin-Williams Company
Shreveport Green
Shreveport Police Dept.
Southern University Law Center
St. Jude Children's Research Hospital Graduate School of Biomedical Sciences
St. Mary Parish School Board
St. Mary's County Public Schools
Tangipahoa Parish School System
Texas A&M-Commerce: Enrollment Management & Retention
Texas Chiropractic College
The Orchard Foundation
United States Capitol Police
United States Secret Service
University of Arkansas – Fayetteville
University of North Texas
USAA
USDA – Natural Resources Conservation Service Louisiana
USDA – Farm Service Agency
Washington State Patrol
Remember: This semester's career fair requires professional attire. If you need assistance with resume help, interview tips, or advice on how to dress your best, contact Career Services at careerservices@gram.edu or 318.274.2346.