Two Students Selected to Receive Shade Room Scholarship
Fund Assists First-Generation Students in Achieving Their Dreams
GRAMBLING, LA – December 8, 2020 – Two students have been named the first recipients of The Shade Room First Generation scholarship at Grambling State University.
The Shade Room established the scholarship fund for first-generation African American students. In addition to being a first-generation college student, applicants must have a 2.5 minimum grade point average and demonstrated financial need. They must also write a 500-word essay about the impact the scholarship would have on their academic journey.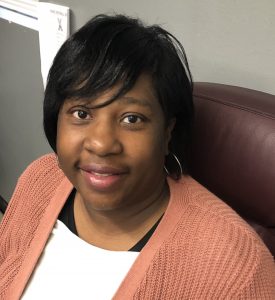 Selected were Natasha Jacobs of Monroe, Louisiana, and Jacques Lockhart of Lake Providence, Louisiana. Jacobs' major is elementary education 1-5 mild moderate. Lockhart is a nursing major.
"The Shade Room Scholarship will mean everything to me.  It will allow me to finish my studies at Grambling State University.  I have exhausted my financial aid and I am classified as a senior," Jacobs said.
"Graduating college has been a dream of mine for years and I finally had the courage to enroll. I want to make a difference in the classroom and help the students achieve their goals," she said.
The scholarship will help Lockhart continue his studies.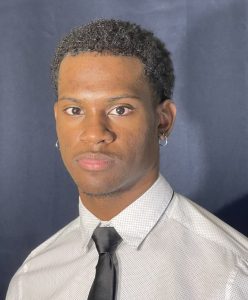 "I currently do not receive any money from financial aid and I'm struggling to pay for school," he said. "I'm a nursing student at Grambling State University and nursing is very time consuming so I'm only able to work weekends, which is not a lot of money to pay for school. I have been working hard to save up for college, but with the exorbitant costs of tuition and nursing school, my part-time jobs haven't been enough."
"The scholarship effort was a part of our mission to create as many endowments at HBCUs as we can," said Shade Room Founder Angie Nwandu. "Grambling was the first HBCU we started with."
"The minimum GPA is low because I graduated with a 2.8 GPA and couldn't get into law/grad school," Nwandu said. "I would like to give college students like me an opportunity for success."
For more information, please contact mediarelations@gram.edu.
About Grambling State University
Grambling State University, located in Grambling, Louisiana, is a historically black university founded in 1901 that combines the academic strengths of a major university with the benefits of a small college. This combination enables students to grow and learn in a serene and positive environment. The 590-acre campus offers 43 undergraduate and graduate academic programs. A member of the University of Louisiana System, Grambling State University has been accredited by 13 accrediting associations and holds accreditations in all programs required by the Louisiana Board of Regents. With a longstanding tradition of excellence, Grambling State University continues to emphasize the value and importance of each student, exemplified by our motto: Where Everybody Is Somebody.