Billie Holiday comes to life in "Lady Day at Emerson's Bar and Grill"
Musical Celebrates Jazz Appreciation Month in Grambling & Shreveport, LA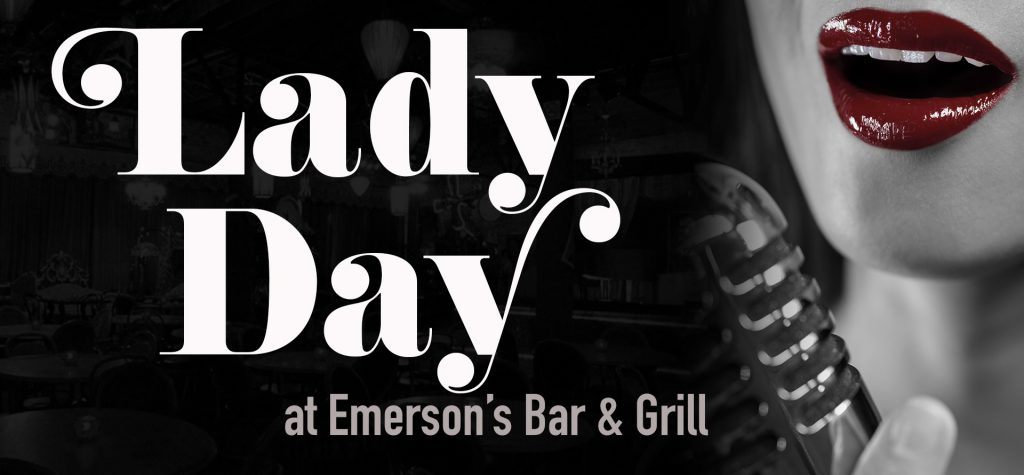 Shreveport-Bossier City/Ruston/Grambling, LA — April 19, 2021 – Audiences will step back in time during an intimate stage production that shines the spotlight on legendary jazz songstress Billie Holiday on April 22-25, 2021.
The Grambling State University Voice and Theatre programs will present "Lady Day at Emerson's Bar and Grill" at 7 p.m. on Thursday, April 22. The production will be held at Grambling State University in Floyd L. Sandle Theatre of the Conrad Hutchinson Performing Arts Center. Additional performances are set for 7 p.m., Friday and Saturday, April 23-24. A matinee will be held at 1 p.m., Saturday, April 24 at the Central ARTSTATION – Shreveport Regional Arts Council, located at 801 Crockett Street in Shreveport, LA. A performance will also be streamed Iive at 6 p.m. on Sunday, April 25.
Accomplished vocalist and actress, Natorshau Davis stars in the title role with the creative team of award-winning director, Angelique Feaster Evans, music director William Taylor, and set designer David Kaul bringing Lanie Robertson's powerful production to life.
Set in 1959 in a seedy Philadelphia bar, Robertson's play treats the audience to one last performance by the legendary singer. Holiday takes viewers on a journey through the ups and downs of her tumultuous life, combined with stunning renditions of her beloved repertoire. Over a dozen musical numbers are interwoven with salty, often humorous, memories to paint a mesmerizing picture of the icon, her life, and music. Among the songs heard in the show are "God Bless the Child," "T'ain't Nobody's Business If I Do", and "Strange Fruit."
The live performances at Grambling State University and the Shreveport Regional Arts Council are free with limited seating. Registration is required at Eventbrite.com. Safety protocols will be in place including temperature checks, social distancing, and required masks.
To register for the FREE live performances, visit https://www.eventbrite.com/o/grambling-state-university-vocal-amp-choral-music-32880349509.
The cost of the live stream performance is $2.95 per person. To purchase, visit https://bit.ly/3dBdmyB.
"Lady Day at Emerson's Bar and Grill" is presented by special arrangement with SAMUEL FRENCH, INC. For more information, please call 318-274-2106. Because the production contains strong language and content, it is recommended for ages 16 and up.