Grambling State University partners with NTCC to create pathway for baccalaureate degrees
Partnership provides NTCC students seamless journey to a bachelor's degree in accounting, computer information systems, management, or marketing 
by Bobbie Handcock | Office of Communications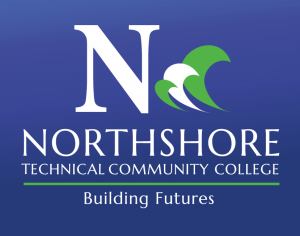 LACOMBE, La. – May 3, 2021 – Grambling State University (GSU) and Northshore Technical Community College (NTCC), are establishing a transferable pathway for NTCC students to become eligible for direct admission into Grambling. This pathway provides students with a transparent and systematic outline for successfully completing a baccalaureate degree from GSU in accounting, computer information systems, management, or marketing. The institutions are partnering to facilitate student access through a seamless and concurrent blend of curricula.
Under the agreement, NTCC students who have completed the newly-established Business Pathway will be admitted to Grambling State as sophomores provided they meet the university's transfer admissions requirements.
During a virtual signing of the transfer agreement, NTCC Chancellor William Wainwright said he is excited about the great work that GSU is doing in such areas as the Grambling Global Academy, cloud computing, and information technology.
"It's very important to us, that as we look at pathway opportunities for all of our students, that we do illuminate that path to Grambling for many reasons," he said. "Not only is it one of our first-class HBCUs that we have celebrated in the state of Louisiana but, most importantly, our Grambling State University partners have incredible programs of study."
Established in 1930, Wainwright said NTCC serves the parishes of the Greater Northshore Region, including St. Tammany, Washington, Tangipahoa, St. Helena, and Livingston.
"We're so proud of the great work taking place here and we truly believe that by expanding opportunities with Grambling State University, we can help our students build their futures," he said.
GSU President Rick Gallot said he is excited to provide pathways for other students to enroll in Grambling State. NTCC will join the ranks of Bossier Parish Community College and Louisiana Delta Community College who have established pathways.
"To be able to expand today to provide opportunities for students there at Northshore Technical Community College, in the areas of business, computer information systems, accounting, and marketing, we certainly look forward to creating this pathway for your students," he said. "I often say that you can start at Grambling and go anywhere. Well, we'll say the same thing for Northshore Technical Community College. Start there, go through Grambling, and you can go anywhere."
An exciting plus for students who earn their undergrad degree in accounting at GSU is that they can go on to Louisiana Tech University to earn a master's degree in accounting because of a bridge program between the institutions, Gallot explained.
Dean of NTCC's Lacome Campus and Grambling alumna Owen Smith said she was thrilled about the pathway agreement. A proud member of the GramFam, she said her husband, Dr. Darryl Smith, is also a GSU graduate and was a member of the World Famed Tiger Marching Band. 
"For me and my experience, it's a place where I grew up," she said. "Everything I know today in my career and in leadership, I trace all the way back to Grambling," she said, adding "This is a proud day for us and I couldn't be happier to sit here and be part of this signing today."
About Northshore Technical Community College
Northshore Technical Community College (NTCC) is a comprehensive college with a rich history of workforce education and academic pathways to universities across the state of Louisiana. Beyond the traditional classroom and workforce training opportunities, NTCC provides opportunities for students seeking adult education, English as a Second Language (ESL), and YouthBuild programs. NTCC is comprised of its Main Campus in Lacombe, Hammond Area Campus, Florida Parishes Campus in Greenburg, Sullivan Campus in Bogalusa, Connect to Success Campus at Southeastern, Livingston Campus in Walker, and Rayburn Correctional Center. In 2015, NTCC was recognized by the Brookings Institute as the first in the nation for economic value of its graduates. The Chronicle of Higher Education named NTCC in 2019 as seventh fastest growing colleges from 2007-2017. NTCC was also awarded the Top 50 Places to Work in New Orleans by the Times-Picayune in 2018 and 2019. For more information, visit northshorecollege.edu.
About Grambling State University
Grambling State University, located in Grambling, Louisiana, is a historically black university founded in 1901 that combines the academic strengths of a major university with the benefits of a small college. The University has been accredited by 13 accrediting associations and holds accreditations in all programs required by the Louisiana Board of Regents. A 590-acre campus that offers 43 undergraduate and graduate academic programs, Grambling State University is a member of the University of Louisiana System. For more information, visit gram.edu.