National Science Foundation Awards $499,500 to Grambling State University
Researchers will address security concerns of medical devices connected to internet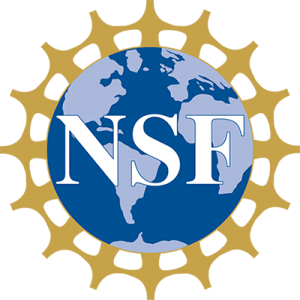 GRAMBLING, La. – October 26, 2021 – The National Science Foundation has awarded a $499,500 grant to Grambling State University. The Department of Computer Science and Digital Technologies will use the funding for a project titled "iMed-Sec: Exploring Hardware-Assisted Solutions for Energy-Efficient Low-Overhead Security and Privacy for the Internet-of-Medical-Things". 
The project will address the security concerns of physical devices that are connected to internet. 
"The combination of a network of physical devices embedded with electronics, Internet connectivity, and sensors, that can communicate and interact with others over the Internet is known as the Internet of Things (IoT). An IoT-based framework for the healthcare industry is called the Internet of Medical Things (IoMT)," said Dr. Babu Baniya, a GSU assistant professor and the principal investigator for the project. Dr. Vasanth Iyer, a GSU assistant professor of cybersecurity; along with Dr. Bibhudutta Rout, and Saraju Mohanty of the University of North Texas are co-principal investigators. 
The security of implantable medical devices and wearable medical devices is one of the major concerns of IoMT, in addition to medical data privacy. 
"Imminent threats to the safe use of IoMT include the vulnerability of IoMT-devices to hacking," Baniya said. "The project will undertake research to explore hardware-assisted security with low-overhead, energy-efficient solutions for the IoMT. The uniqueness of the iMed-Sec project is a unified multilayer effort involving devices, circuits, and systems for robust cybersecurity." 
The goal is energy-efficient protocols for IoMT device cybersecurity and the creation of IoMT cybersecurity course materials (such as modules, training materials, and syllabi) ) to boost various STEM undergraduate curricula. It will provide training to students in smart healthcare paradigms, thus serving the national interest. It will also broaden the participation of historically black colleges and universities (HBCU) students in STEM education and research. 
About Grambling State University
Grambling State University, located in Grambling, Louisiana, is a historically black university that was founded in 1901. The institution has been accredited by SACSCOC, 13 associations, and in all programs required by the Louisiana Board of Regents. A member of the University of Louisiana System, Grambling State University has the academic strengths of a major university with the benefits of a small college. Offering 43 undergraduate and graduate academic programs, the 590-acre campus is home to world-class athletics, an internationally renowned marching band, and vibrant student life that enable our scholars to grow and learn in a positive environment. For more information, visit gram.edu.