Veterans Day program honors those who serve
Grambling, La. – November 11, 2021 – Grambling State University honored military veterans during its third annual Veterans Appreciation Day Program today at the Fredrick C. Hobdy Assembly Center.
The event saluted veterans and extended gratitude for their service.
"We are so grateful for those men and women who have bravely served and fought for this country," GSU President Richard Gallot said. "As a University, we are proud of our ROTC units, not only today but of those that have existed for so many decades. We just appreciate the opportunity to take time today to pause and say thank you to all of our veterans."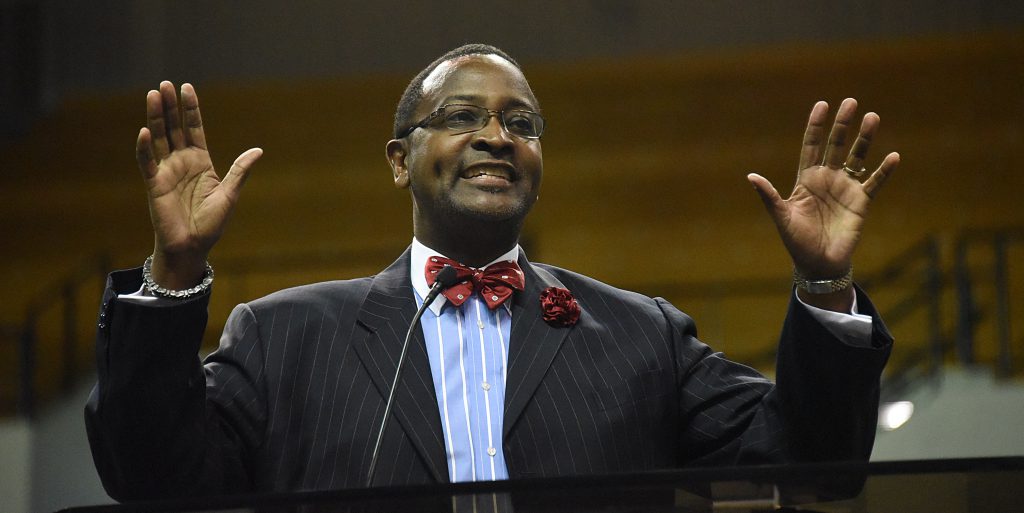 State Rep. Patrick O. Jefferson, D-Homer, representing District 11, delivered the keynote address and opened by thanking the veterans for all that they have done for our country.
"Today we have come to celebrate and honor those who have given of themselves and who have answered that great clarion call, to serve," Jefferson said. "Today we are here because you answered the call. There have been a number of challenges and today we stand boldly in saying indeed, you are champions."
Jefferson, a graduate in 1990 from Dillard University who also obtained a Juris Doctorate from The Ohio State University College of Law, said 19 million individuals since 1776 have answered the call.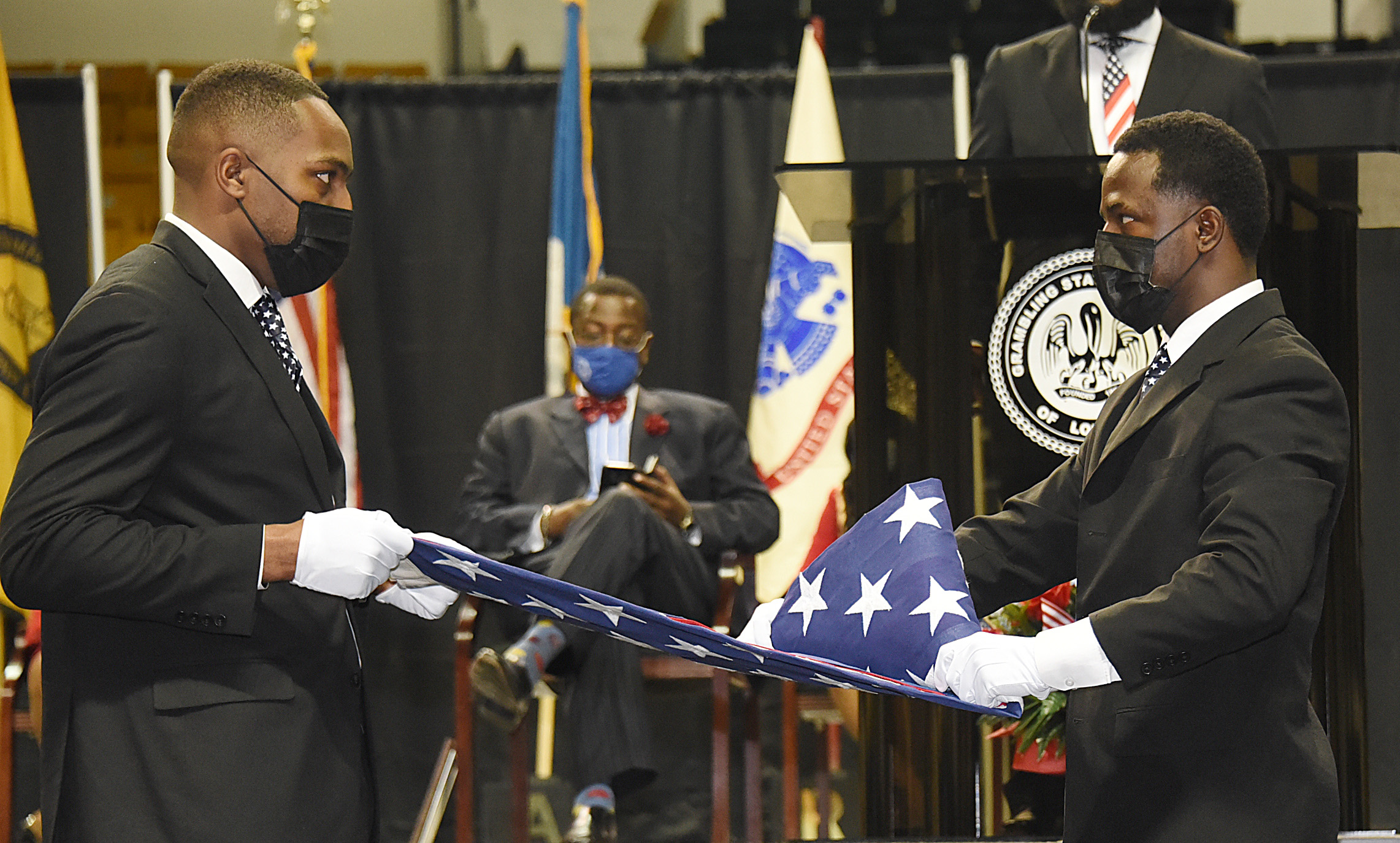 "You are among those individuals," Jefferson said. "You joined perhaps, because of a draft, because you looked at a better way, a better life, or perhaps you followed your buddy and went in and signed up that day. But you answered that clarion call and today, Grambling State University and this area, we are proud to salute you."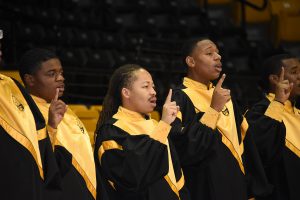 The event was enriched by the sounds of the GSU Choir and moving performance of the National Anthem by the World Famed Tiger Marching Band. The appreciation program also recognized veterans with a medal ceremony, as well as a tribute to the fallen comrades with a flag folding ceremony, followed by the playing of "Taps."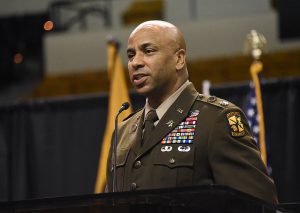 "On behalf of myself and those who continue to serve and those who are with us today who will serve with us in the future, it is our ultimate thanks to you who have trail blazed a path for us," Lt. Col. Mason Moore, GSU Military Science Professor of ROTC, said. "So when you see a veteran, every day is Veterans day – please thank a veteran. The families of U.S. veterans have indeed borne their share of burdens, so if you get the chance to thank them, please do."