Grambling State Honors Fallen Student Jamarcea Washington with Posthumous Degree
Grambling, La. – December 16, 2021 – Grambling State University honored Jamarcea Washington with a posthumous bachelor's degree during the 2021 Fall Commencement today at the Frederick C. Hobdy Assembly Center.
Washington was a graduate of Southwood High School in Shreveport, La. where he majored in criminal justice and was a bass drummer for the World Famed Tiger Marching Band.
Grambling State University President Richard J. Gallot, Jr. presented Washington's family a posthumous bachelor's degree in criminal justice.
"It was an honor, it was definitely an honor," Jamarcea's mother, Deshima Washington said. "It was bittersweet because this was something he and I were talking about since August. I told him this was like the ultimate achievement for him, which was to graduate from college."
Deshima said it was tough watching all the students graduate and having their families in the stands screaming and hollering throughout the commencement.
"In my heart and mind, I am saying I should be doing what they are doing," she said. "Instead I am just trying to hold it together and keep from breaking down and crying. But I am honored and grateful to God that he entrusted me to be his mom. I know he is in heaven smiling and happy that I am here on his behalf to accept it for him."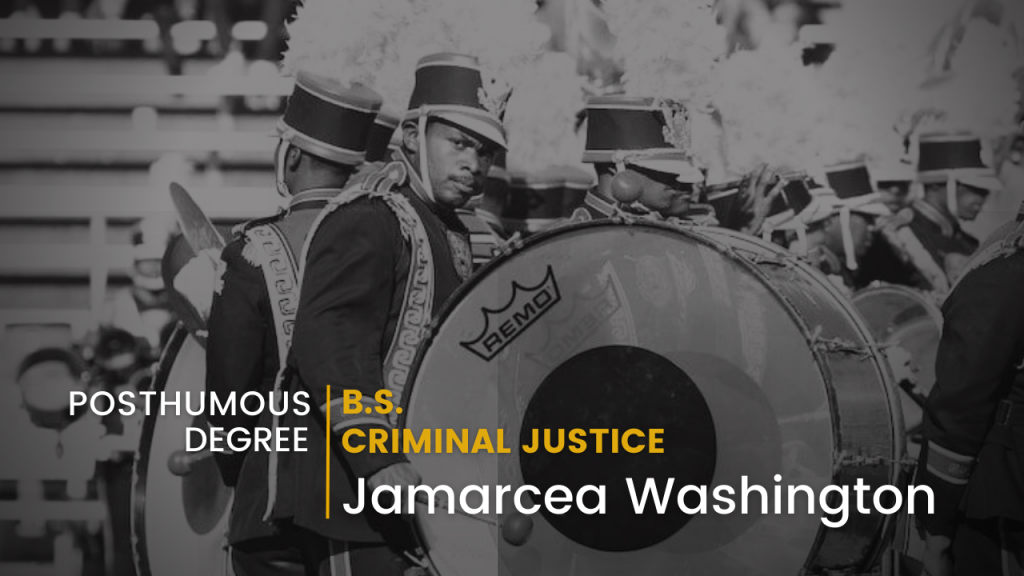 The Keithville, Louisiana native, who was affectionately known as "Jay," was traveling north on Interstate 20 in Ada when his car struck the back of a tractor-trailer that had stopped or slowed for traffic.
Grambling State honored the graduates of the College of Education and College of Professional Studies during Thursday's fall commencement.