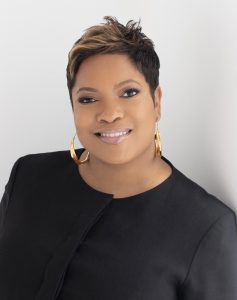 Grambling, La – December 20, 2021 – Grambling State University is moving forward by adding solid experience in developing and expanding its advancement programs, as GSU President Rick Gallot has announced the hiring of Melanie E. Jones as Vice President for Advancement, Research, and Economic Development.
An energetic and transformative leader committed to advancing communities in which she has lived and served, Jones most recently has served as Vice President for College Advancement at York Technical College in Rock Hill, South Carolina, where she also served as the Executive Director of the York Technical College Foundation.
"I am beyond elated and extremely honored to join Grambling State University as its next Vice President for Advancement," Jones said. "From its rich 120-year history of academic excellence to the legacy of its athletic programs and the World Famed marching band,
GSU is a vibrant and thriving community."
Gallot said he believes Jones is the perfect choice to help continue pushing GSU to a future brighter than ever before.
"We are really excited about Melanie Jones joining the leadership team as our Vice-President of Advancement, Research, and Economic Development," Gallot said. "Her background in fundraising, foundation operations, and philanthropy, among others, is a great fit for GSU as we continue to grow in those areas. We are fortunate to have someone as talented as she is and look forward to her leadership of our advancement operations."
Prior to arriving at York Tech in August of 2011, Jones had served as the Vice President for Institutional Advancement at Allen University, a Historically Black University in Columbia, South Carolina; Director of Development and External Affairs at Saint Augustine's College in Raleigh, North Carolina; program manager at the University of Tennessee at Chattanooga; and as a high school chemistry teacher in Chattanooga, Tennessee.
"Returning to the HBCU realm is exciting and aligns with my personal and professional purpose," Jones said of her move to GSU. "The convergence of my passion and experience makes this opportunity unique and remarkable. I look forward to working with President Gallot and the Executive Leadership Team, the Grambling University Foundation, GUNAA, the Advancement team, our students, and all stakeholders to propel the Grambling brand to unparalleled heights.
"We have a unique opportunity to effectively elevate the university's impact, broaden its strategic partnerships, and position GSU as the eminent choice for philanthropic investments and academic pursuits. Together, we have much work to do to ensure our mark on our local community, the state of Louisiana, this nation, and global society for the next 120 years and beyond. I'm excited to lead our advancement efforts and am confident GramFam will get it done!
A 2007 graduate of Leadership North Carolina, where she served as class leader, Jones directed a team that raised the highest amount of funds for scholarships through a class-giving campaign in the history of the organization. In September of 2010, the Greater Columbia (South Carolina) Chamber of Commerce named Jones as its Young Professional of the Year.
In her efforts to advance the communities in which she has lived, Jones has been an active volunteer with multiple community organizations, including Big Brother Big Sister, Girl Scouts, United Way, and Junior Achievement, and currently serves on several boards — the Rock Hill Economic Development Corporation, Piedmont Medical Center, Wells Fargo, Arts Council of York County, Council for Advancement and Support of Education, and more. She is a member of the Association of Fundraising Professionals, Delta Sigma Theta Sorority, Inc., Rotary International, and a host of other professional and civic organizations.
A Certified Fundraising Executive (CFRE), the global standard for the fundraising profession, Jones is a graduate of Atlanta's Spelman College, where she received a bachelor's degree in chemistry and mathematics. She also earned a master's degree in educational leadership from Tennessee Technological University (Cookeville, Tennessee). She is a member of Friendship Missionary Baptist Church in Charlotte, North Carolina.
Jones is a native of Huntsville, Alabama, and enjoys traveling, shopping, and music, and deems herself as an avid fanatic of University of Alabama football. She says her greatest joy comes from being an "auntie" and spending time with her nephews and other family
members currently residing in Alabama.