Category Archives:
awards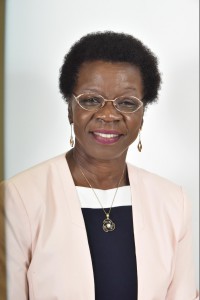 Honors Dr. Mary Ghongkedze for Outstanding Work
Grambling, LA – June 3, 2019 – The Louisiana Reading Association (LRA) has awarded Grambling State University professor Dr. Mary Ghongkedze the top honor of 2019 Educator of the Year. Dr. Ghongkedze will be recognized July 12, 2019 at 7 P.M. at the LRA's 2019 Awards Ceremony on at the Paragon Resort in Marksville, Louisiana.
The LRA's esteemed Educator of the Year award celebrates Louisiana instructors who make a major impact through literacy programs outside of the classroom.
Throughout her extensive career, Dr. Ghongkedze has impacted thousands of students as a teacher in Katy, TX, instructor in Grambling State's College of Education and mentorship of teachers throughout the state.
Dr. Ghongkedze has also been honored for her exceptional service-learning work at Grambling State's Lunch, Learn and Appreciate awards luncheon in 2015 for a project which emphasized health and wellness concepts for senior citizens. She was recognized again in 2018 for her participation in the MUREP Educator Institute (MEI) held in June at the Stennis Space Center in Mississippi.
About the Louisiana Reading Association
The LRA, affiliated with the International Literary Association promotes and supports reading research, reading development, & advancement of literacy in the great state of Louisiana. The mission of the Louisiana Reading Association is to improve the quality of literacy for all.