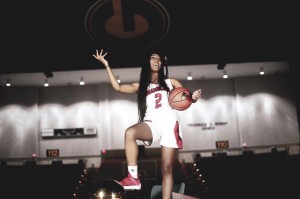 Grambling State Class of 2019 Includes Nationally Recognized Student-Athletes
Grambling State University's Class of 2019 includes three of the schools most historic athletes: Shakyla Hill, De'Arius Christmas, and Marc Orozco – who have broken school, conference, and national records during their college sports careers.
"Our athletics programs attract some of the best and brightest students in the country," said Dr. David Ponton, Director of Athletics and Vice President of Student Affairs. "This year's graduates are a great example of how the lessons they learn on the field can help drive academic success."
This Spring on May 10, the University will graduate a record 51 student-athletes in one ceremony and included well-known athletes including Shakyla Hill, De'Arius Christmas, and Marc Orozco. Continue reading →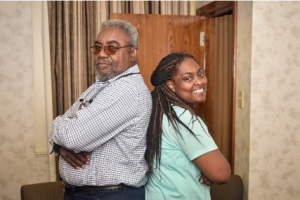 Grambling, Louisiana – May 7, 2019 – Grambling State University's 2019 will feature a rare occurrence with a father and daughter who will receive their degrees just minutes apart. Leartrice and Lear Hawkins are both candidates to receive their Masters of Criminal Justice at the University's 2019 Spring Commencement, May 10.