Congratulations to the Grambling State University Spring Class of 2019. We know you will celebrate your accomplishments for years to come.
To help, here's a replay of graduation and a few photos and stories to help you remember the results of your hard work. Continue reading →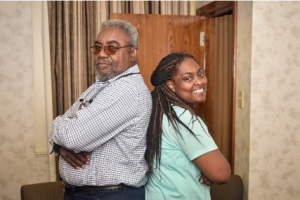 Grambling, Louisiana – May 7, 2019 – Grambling State University's 2019 will feature a rare occurrence with a father and daughter who will receive their degrees just minutes apart. Leartrice and Lear Hawkins are both candidates to receive their Masters of Criminal Justice at the University's 2019 Spring Commencement, May 10.