Financial assistance available for Grambling State students, faculty, and staff impacted by severe weather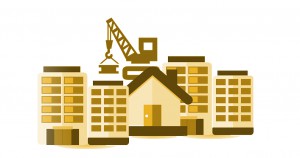 Grambling, La – June 5, 2019 – Today, Grambling State University announced it's partnership with the Community Foundation of North Louisiana to provide a total of $5,000 in help to support faculty, students and staff impacted by May 2019 storms and severe weather.
Award Eligibility Continue reading →
On behalf of the entire Grambling State University family, I would like to offer our condolences to the family of Kendra Butler and her son Remington Butler, as they mourn the loss of our student and community member.
We are deeply saddened by the impact suffered by this family and our sister school, Louisiana Tech University in the wake of this morning's tornado. Continue reading →
The hands and hearts of the Grambling State University community go out to our staff, students, and neighbors at Louisiana Tech in response to this week's severe weather events. We will work closely with Dr. Guice and his team to assess and respond to the coming needs of our students and campuses. Our impacted students and staff are encouraged to remain in close contact with their supervisors and faculty to let us know how we can best support during this challenging time. As a reminder, our students are encouraged to report any safety emergency by calling (318) 274-2222 and following @Grambling1901 for the latest updates during emergencies.