Tag Archives:
convocation

Campus and community to celebrate "Generations of Innovation" September 23-27, 2019
GRAMBLING, LA — September 17, 2019 – Today, Grambling State University announced a series of Founders Week events that will honor the University's influential leaders and its 118-year history.
Founders Week, to be held September 23 – 27, 2019, is more than opportunity to celebrate our past. Check out these big opportunities to learn about our legacy and meet living Grambling State legends who will visit our campus.
1. Founders Week Community Breakfast | September 23, 2019
Kick off Founder's Week with entertainment and inspiration in the Black & Gold Room. Breakfast will begin at 8:00 a.m. Tickets can be purchased by contacting Rose Wright in the Office of Institutional Advancement at by email wrightr@gram.edu or phone (318) 274-2217. Pick up tickets at 1 Dickerson Street, Grambling, LA 71254 or pay at the door. Tickets are $12 each and tables can be reserved for $120. Continue reading →
Campus Welcomes CNN Commentator and Nation's Youngest Elected Legislator in History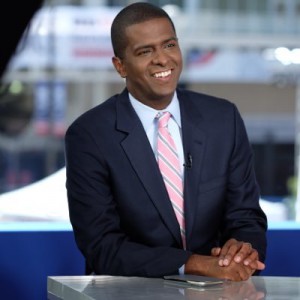 GRAMBLING, LA – January 24, 2019 – Today, Grambling State University announced CNN Commentator and history-making South Carolina Legislator, Bakari Sellers will keynote the University's Black History Convocation at 11:00 a.m. on February 19, 2019.
Sellers, an HBCU graduate, is well-known for making history in 2006 when, at just 22 years old, he defeated a 26-year incumbent State Representative to become the youngest member of the South Carolina State Legislature and the youngest African American elected official in the nation. Continue reading →