Suspension of the Search for Athletics Director at Grambling State University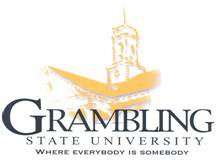 Office of the President
---
February 12, 2016
Dear Grambling Family:
RE: Suspension of the Search for Athletics Director at Grambling State University
After carefully considering all of my options, I have decided to temporarily suspend the search for a new Athletics Director. With all of the uncertainty around the University's budget, I cannot in good conscience proceed with the search process. Because of the critical nature of the financial crisis in the State of Louisiana, we will delay our process until we can see a clear way forward.
As university leaders and supporters, we must make decisions that are in the best interest of the University as a whole. To that end, I offer my sincerest of apologies to the Search and Screen Committee, the Search Firm and most of all, the candidates who placed their names in the pool of applicants for this coveted position. I also want to express my disappointment to the faculty, students, staff and alumni who were anticipating that we would be able to conclude with a successful search. However, I am confident that all parties involved will come to the same conclusion that I did; the timing is just not right.
Please stay tuned, we will be monitoring changes in the economy, and when appropriate, we will revisit this matter as soon as possible. Again, thanks for your support with this difficult decision.
With Great Enthusiasm,
Willie D. Larkin, Ph.D.
President
Grambling State University
Town Hall PowerPoint Budget Presentation:
https://drive.google.com/file/d/0B1KRVIV340HedU5ENVpMN3BnN2M/view?usp=sharing
P.O. Box 607.403 Main Street • Grambling, LA 71245 • Office: (318) 274-6117 • Fax: (318) 274-6172 • www.gram.edu
A Constituent Member of the University of Louisiana System • Accredited by the Southern Association of Colleges and Schools
An Equal Opportunity Employer and Educator • Facilities Accessible to the Disabled