READY FOR ORIENTATION ADVISING AND REGISTRATION
---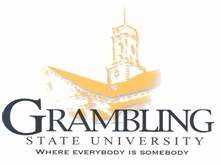 Click here for Flyer & Calendar Event
ROAR
ARE YOU READY?
---
Ready for Orientation Advising and Registration
ROAR is an orientation program designed to help new students make a smooth transition from high school to college life at Grambling State University. When you arrive at ROAR, you will meet your ROAR staff leaders who will acquaint you with the ins-and-outs of being a new student at GSU. During ROAR you will obtain your fall class schedule, scope out the campus, and meet your fellow classmates. You will also meet with faculty and administrators, take necessary placement exams, and declare your major if needed. You will leave ROAR with a better understanding of college life and will be prepared for the fall semester.
ONE-DAY SUMMER ORIENTATION
Register for classes
Get Financial Aid
Enroll in a Meal Plan
Get your Student ID
Reserve Campus Housing
Tour the Campus
Learn about GSU
Become a part of the
#gramfam forever!
Thursday, June 13




8 a.m. – 5 p.m.




pre-registration deadline




June 6

OR

Thursday, July 18




8 a.m. – 5 p.m.




pre-registration deadline




July 11

$75
pre-registration price
$85
on-site price
Questions? Contact Us.
Register Online: https://bappas2.gram.edu:9000/pls/gram/twbkwbis.P_WWWLogin?ret_code=S
Click here for PDF Application
Click here for ROAR Registration Procedures PDF