Grambling State Champion's Higher Education at Northern Exposure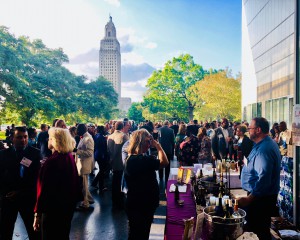 May 7, University Joins Governor Edwards and Citizen-Lobbying Effort
GRAMBLING, LA – April 29, 2019 – Today, Grambling State University announced it will join Northern Exposure on May 7, 2019, Louisiana's largest annual, citizen-lobbying effort, to help advocate for higher education and issues facing North Louisiana.
"As engaged citizens, we all have a responsibility to ensure our voices are heard as our legislators work to grow Louisiana's future," said President Rick Gallot. "We are honored to help represent North Louisiana and share the positive impact of our HBCUs and the collective strength of the University of Louisiana System."
This year the University students, administrators and faculty will join the event as a Silver sponsor. They will travel on May 7 to join Governor John Bel Edwards, legislators, and sister University of Louisiana System schools to share the importance of supporting higher education's key need areas including faculty raises and infrastructure improvements.
Northern Exposure has been rolling to the capitol for more than 30 years, and last year the Greater Shreveport, African-American and Bossier Chambers joined forces with the Monroe Chamber and Chambers across the I-20 corridor to present a united Northern Louisiana front.
2019 Northern Exposure Legislative Appreciation Forum and Reception
Tuesday, May 7
Louisiana State Museum
660 North 4th Street, Baton Rouge, LA
Schedule Overview
Registration – 11:00 a.m.
Legislator Luncheon – 12:05 p.m.
Governor's Update – 2:45 p.m.
Topical Updates – 3:15 – 5:00 p.m.
Reception – 5:00 – 7:30 p.m.
For more information or interviews on Grambling State University email mediarelations@gram.edu or call (318) 274-2866.