adidas™ to Open Custom MakerLab on Grambling State's Campus November 1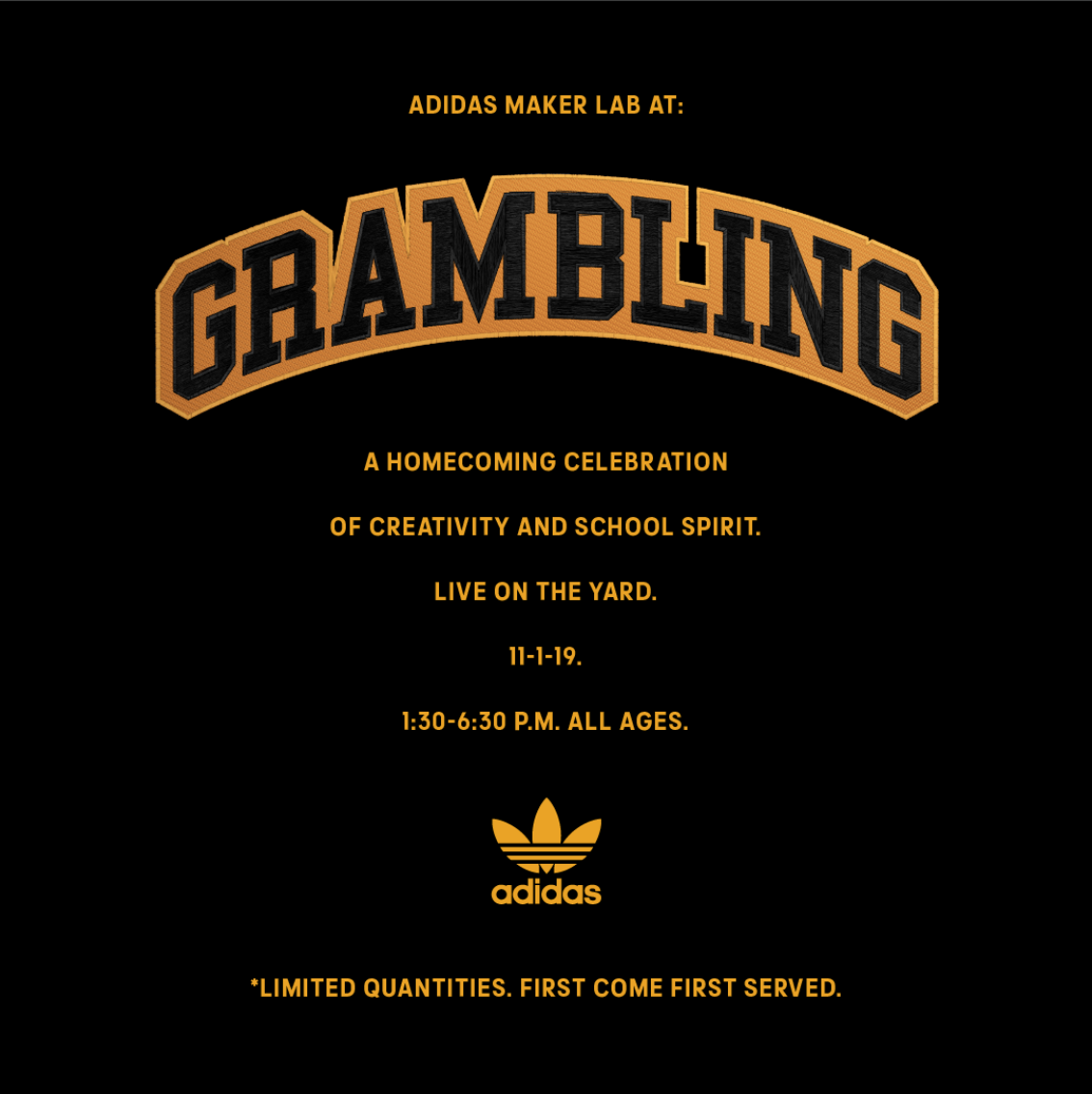 Athletic Apparel Giant Celebrates Nearly Two-Year Partnership with University During Homecoming
Grambling State welcomes global sports partner and multi-billion dollar corporation, adidas, to give 300 Homecoming attendees the opportunity to create their own screen-printed adidas apparel at the adidas MakerLab Friday, November 1 on the campus Yard from 1-6 p.m.
"Our partnership with adidas continues to elevate the student experience." said Grambling State President Gallot. "Offering experiences like the MakerLab elevates their expectation of what's possible."
Homecoming attendees are invited to choose between four exclusive adidas items for the ultimate personalization experience with screen print, chain stitch, and heat press patches. The activation comes in conjunction with the annual mock Mascot Funeral procession and the University's 118th birthday festivities.
"The brand value proposition of Grambling State continues to expand, said Martin Lemelle, Executive Vice President." "The power of great partnerships strengthens that value and provides continual return on investment for the student experience."
The on-campus Makers Lab is the second adidas brand activation for Grambling State – the first was Beyonce Knowles-Carter's Ivy Park™ launch with adidas and the World Famed Tiger Marching Band. Grambling State's partnership with adidas began in May of 2018 and is contracted through the 2022-23 athletic season.
About adidas™ Collegiate Partnerships
adidas is a global designer, developer and marketer of athletic footwear, apparel and accessories with the mission to make all athletes better. adidas is the official uniform, footwear and apparel provider for more than 100 collegiate programs including Grambling State, Arizona State, Georgia Tech, Indiana, Kansas, Louisville, Miami, Mississippi State, Nebraska, North Carolina State, Rutgers and Texas A&M. adidas has marketing agreements with the National Football League (NFL), National Basketball Association (NBA), Major League Baseball (MLB), National Hockey League (NHL), and Major League Soccer (MLS).