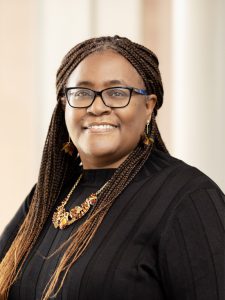 University Communications
Grambling State University is mourning the death of alumna Browne C. Lewis, who was serving as Dean of the North Carolina Central School (NCCU) and passed away on June 2 while attending a conference.
Lewis graduated number one in her class from Grambling State University with a Bachelor of Arts in Political Science in 1983. Prior to attending law school, she received summer fellowships to study at Carnegie-Mellon University, the Humphrey Institute at the University of Minnesota, and the John F. Kennedy School of Government at Harvard University.
Lewis started her professional career as a statistician and ADR trainer at the Conflict and Change Center in Minneapolis, Minnesota.
A member of the American Law Institute, Lewis served on the Board of the Center for Computer-Assisted Legal Instruction and received several prestigious national and international awards.
Lewis had been a visiting scholar at Yale University's Interdisciplinary Center for Bioethics and The Hasting Center and while acting as a visiting researcher at the Brocher Foundation in Geneva, Switzerland, Lewis conducted research on physician-assisted suicide. As a Senior Fulbright Specialist, she lectured and conducted research at Haifa University and Hebrew University in Israel.
Lewis was also a Core Fulbright Scholar at King's College in the United Kingdom, and after becoming one of only six law professors selected as a Robert Wood Johnson Public Health Law Scholar, she worked with the Cleveland Public Health Department to study the public health consequences of allowing minors to purchase small cigars.
She authored two books, "Papa's Baby: Paternity and Artificial Insemination" (New York University Press) and "The Ethical and Legal Consequences of Posthumous Reproduction: Arrogance, Avarice and Anguish" (Routledge Publishing).
Lewis' most recently worked-on book, said to be about death and dying, is reported to be forthcoming from Edward Elgar Publishing Company. Lewis was also one of the editors and a contributing author of "Feminist Judgments: Rewritten Trusts and Estates Opinions."
A celebration of life ceremony will be held on Tuesday, June 21, 2022, at St. Joseph AME Church, 2521 Fayetteville St., Durham, NC, 27707. The viewing will begin at 11 a.m., followed by her funeral service at 1 p.m.
An additional memorial ceremony will be held on Monday, June 27, 2022, at Restoration Apostolic Ministries, 175 Fairgrounds Rd., Natchitoches, LA 71457. The viewing begins at 12 p.m. and the service will commence at 2 p.m.
In lieu of flowers, the Lewis family requests that donations be made in her name to the following causes which were dear to her – Grambling State University Scholarship Fund  and the  North Carolina Central School of Law Social Justice Racial Equity Institute (SJREI).