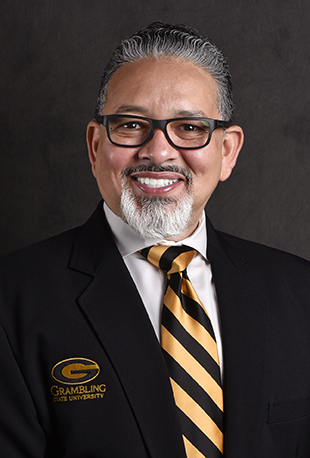 Imagine yourself on a football field at halftime in front of 70,000 people at the Superdome with millions of viewers watching via television, moments before being cued to play a guitar solo. The ride home after that experience would be surreal. I know firsthand because I lived it. That guitarist was me. It was 1984 and I was a member of the World Famed Tiger Marching Band at the annual Bayou Classic.
The pressure associated with performing on a world stage was palpable, but the life lesson was clear — if I can rise to that occasion and deliver, there's no challenge or obstacle that I can't overcome.
From staff to student-athletes, every person carries home a core memory because of their involvement at Bayou Classic. The amazing thing about the experience is how it extends beyond the weekend of festivities. Having both schools on primetime television before a worldwide audience provides a level of exposure that can be quantified in the hundreds of thousands in media reach if either school had to pay for ad placement.
The elevated reach that each institution experiences has an impact that benefits all students. Companies become familiar with the prominence of each university for those seeking internships and employment. Members of the football G-Men that desire to play on a professional level can showcase their talents before scouts who are tuned in to the game. If a student worked on the production side, they can walk into any job armed with the experience of having staffed a global broadcast in a venue that has hosted more Super Bowls than any other facility in the National Football League. Putting those components together in a television package for the world to view is a tremendous investment from both institutions.
Highlights of the game are immortalized into film and shared on digital platforms for the world to enjoy. I've experienced this when I met Marco Rubio while in Washington, D.C., for the HBCU Presidents' fly-in. He knew about Grambling State because of Bayou Classic. Who would think that a Republican senator from Florida would know about a North Louisiana HBCU if it weren't for this platform?
The perspective I have now is different than it was in 1984. I attended the games as a child at the old Tulane stadium where it started, as a high schooler when it moved to the Superdome, and throughout my career as a legislator. Having been able to see and appreciate it in several different ways, the things that are most important to me now as president of Grambling State University is focused on logistics, attendance, and maximizing the impact of the exposure we receive.
We don't go through all of this for the sake of providing a good time, we have to be able to say that we have maximized the revenue generation opportunity because of the visibility Bayou Classic affords. People from all walks of life have a chance to see the best of our institutions highlighted on a world stage. As we celebrate festivities, it is just as important to applaud the effort, investment, and effect the experience has on all involved. Your ride home should inspire your Why. We continue to do this because it's about more than the game. It's about the opportunity.